It is a busy week ahead for both the US Dollar and the Euro. Both Eurozone and US will publish their second-quarter GDP numbers on Thursday. EUR/USD started the week on positive note supported by a weaker US dollar and during the European session, the pair retreated to below 1.1700 from the daily high of 1.1725.
EQUITIES
Global stocks trading mixed on Monday as Investors fears about rising tensions between the U.S. and China and surging coronavirus cases. Last week Wall Street closed lower, the Dow Jones declined 0.7% and the S&P 500 lost 0.2%. This week the investors and traders will closely monitor big US giants' quarterly earnings results including FAANG group of companies and Starbucks, Pfizer, Boeing, Visa and Mastercard etc.
OIL
Crude oil price trading slightly lower on Monday after OPEC+ confirmed it would reduce the size of its output cuts to 7.7 million barrels a day from August 1st, which would add nearly 2 million barrels to daily production levels.
CURRENCIES
The dollar index trading near to 2- year low on Monday ahead of Fed's monetary policy decision on Wednesday. Meantime the commodity currencies the Australian dollar and New Zealand dollar failed to break the previous week highs of 0.7180 and 0.6690.
GOLD
Gold prices surged to a fresh all-time high of $1944 on Monday during the Asian session boosted by a large-scale decline in USD and escalating tensions between the US and China after Beijing ordered Washington to shut its Chengdu consulate.
Economic Outlook
On the data front, The IFO Business Climate indicator for Germany rose by 4.2 points from the previous month to a five-month high of 90.5 in July 2020, beating market expectations 89.3. "The German economy is recovering step by step," IFO President Clemens Fuest said in a statement.
On Sunday, the US Biotech company Moderna said it has received an additional $472 million (€404.94 million) from the US government to support the development of its COVID-19 vaccine.
Coronavirus update:
The world has now seen over 16 million coronavirus cases with over 644,000 lives lost to COVID-19, according to the US-based Johns Hopkins University. The United States has become the worst-affected country, with more than 4.2 million diagnosed cases and at least 146,788 deaths. On Monday China reported 61 new COVID-19 cases, the highest number of coronavirus cases in three months.
Technical Outlook
XAU/USD: The yellow metal trading steady above $1940 on Monday supported by $1900 psychological level.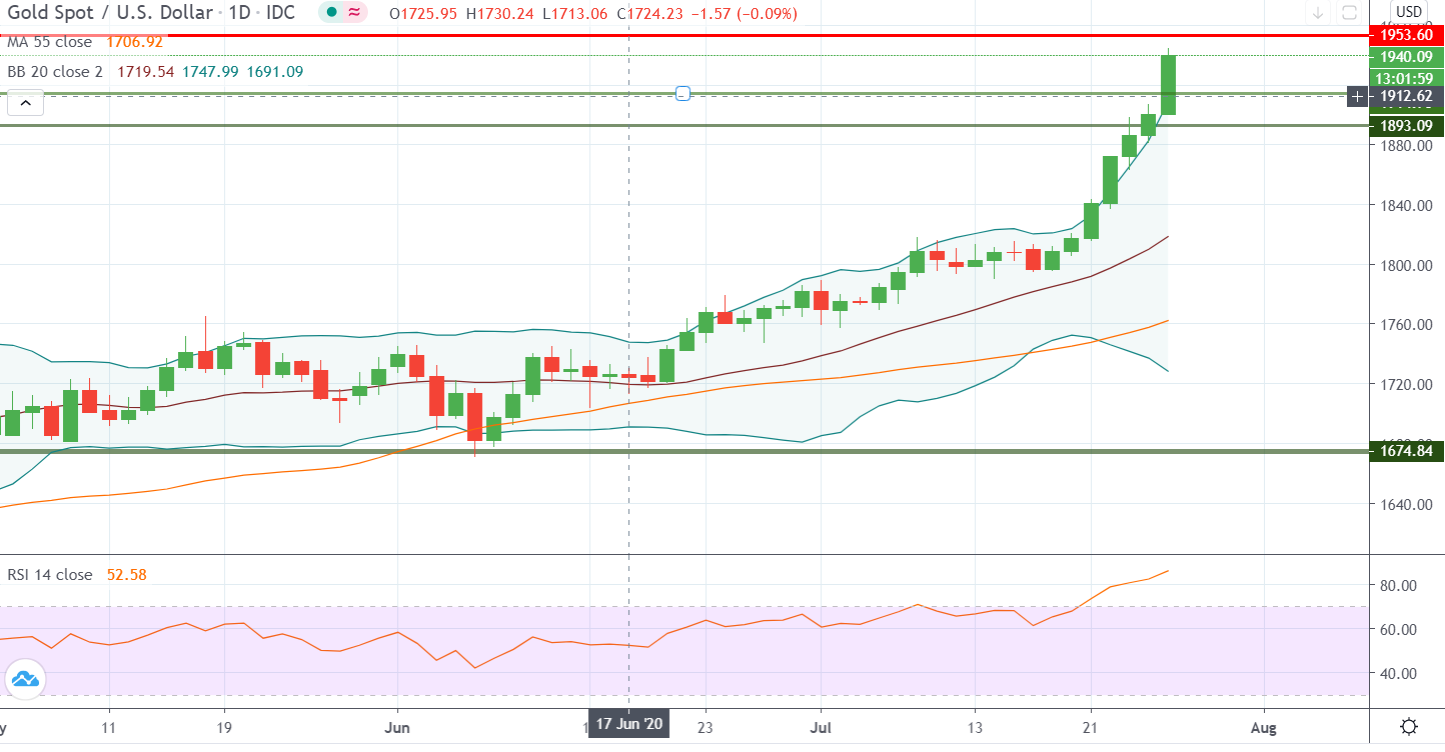 The important levels to watch for today: Support- 1935 and 1920 Resistance- 1944 and 1953.
EUR/USD: The currency pair approaches to overbought zone after hitting a fresh year high of 1.1725.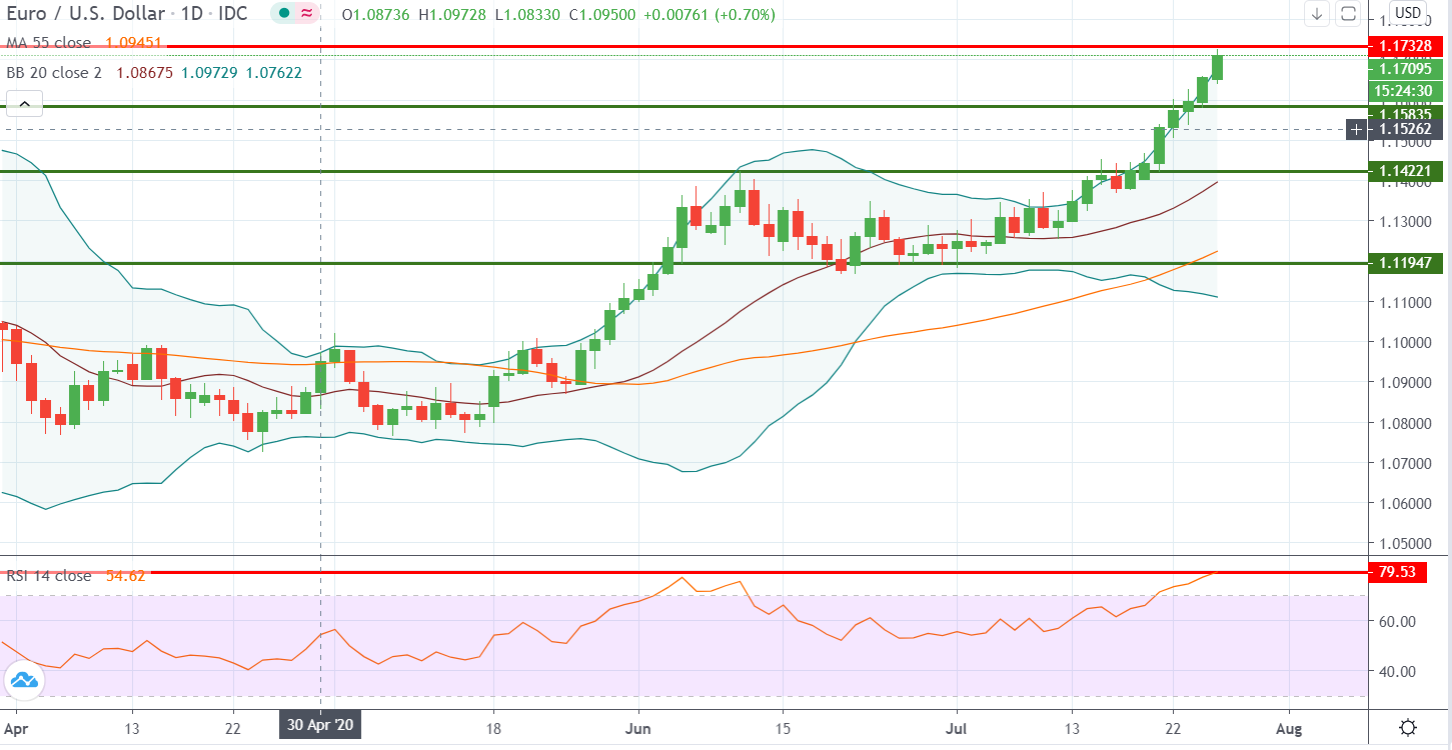 The important levels to watch for today: Support- 1.1660 and 1.1630 Resistance- 1.1730 and 1.1770.
Quote of the day: Stick to your investment strategy - do not turn temporary declines to permanent losses - Warren Buffet