The Teleconferencing company Zoom video communications (NASDAQ: ZM) announced strong first-quarter financial results on Tuesday after market close. The California-based company beats Wall Street estimates with first-quarter revenue of $328.2 million, an increase of 169 per cent from last year.
Earnings per share (EPS) $0.20 vs. $0.09 expected

Revenue $328.2 million vs. $202.7 million expected
The usage of this video conference call software increased due to the long period of lockdown in different parts of the world pushed people out of offices and back into their homes.
"The COVID-19 crisis has driven higher demand for distributed, face-to-face interactions and collaboration using Zoom," said Eric Yuan, founder and CEO of Zoom. "Use cases have grown rapidly as people integrated Zoom into their work, learning, and personal lives," he added.
Yuan said the quarter ended with Zoom having approximately 265,400 paying customers with at least 10 employees each — an increase of 354 per cent from the first quarter in 2019. The company also saw a big spike in high-budget customers who had spent more than $100K on the platform in the past year. Zoom is expecting revenues to rise to between $495m and $500m in the next quarter, with the operating income of between $130m and $135m. The earnings estimates for the entire fiscal year are between $1.21 and $1.29 a share.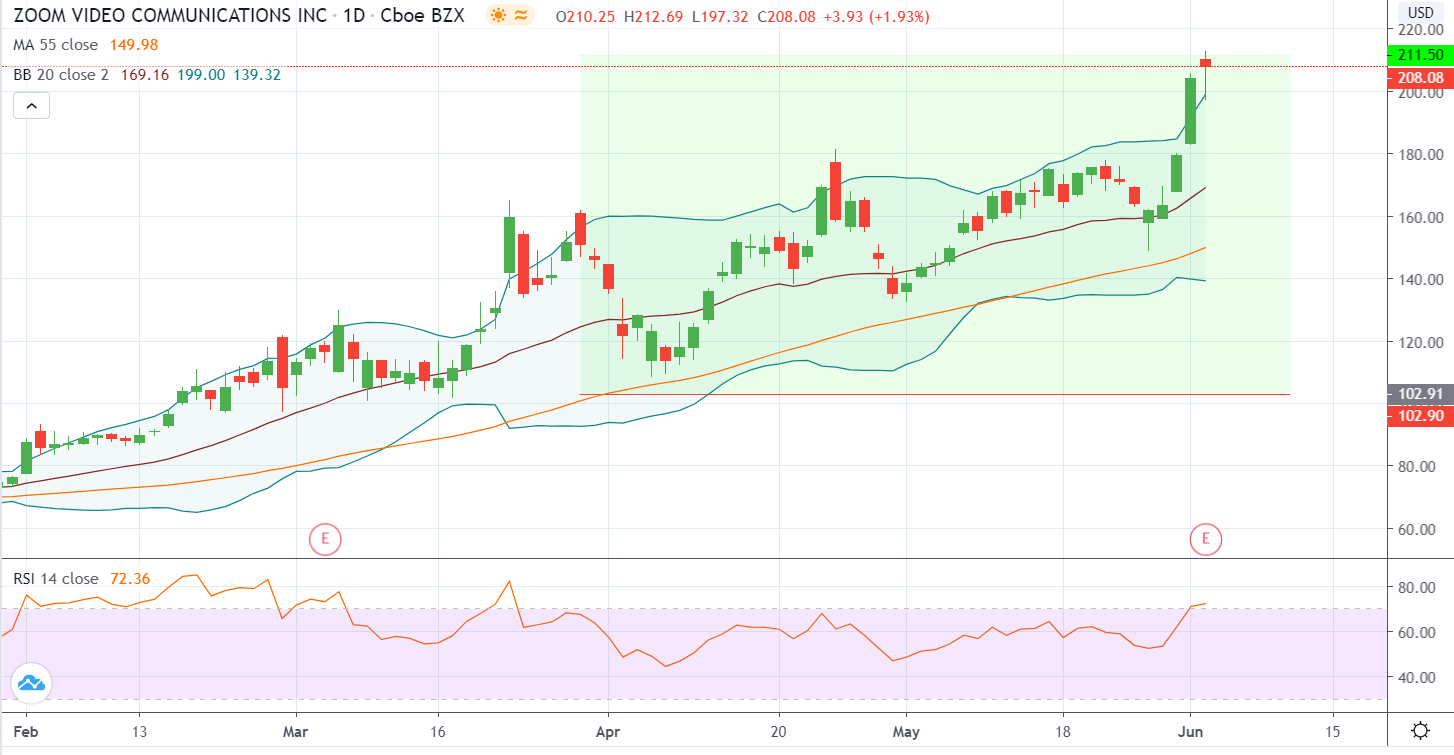 The Zoom stock started off 2020 worth around $69 per share; today it is worth $209 and it gained more than 200% since the beginning of the year. The video chat software giant shares climbed 5% during the US session on Tuesday, while the stock closed slightly lower after the market close.