Zoom Video Communications (NASDAQ: ZM) shares climbed more than 28% in during pre-market trading on Tuesday after the company reported strong Q2 financial results on Monday after market close. The video-conferencing company made a profit of $186 million on revenue of $663.5 million in the quarter that ended on July 31.
Earnings per share (EPS) $.92 vs. $.45 expected

Revenue $663.5 million vs. $500.5 million expected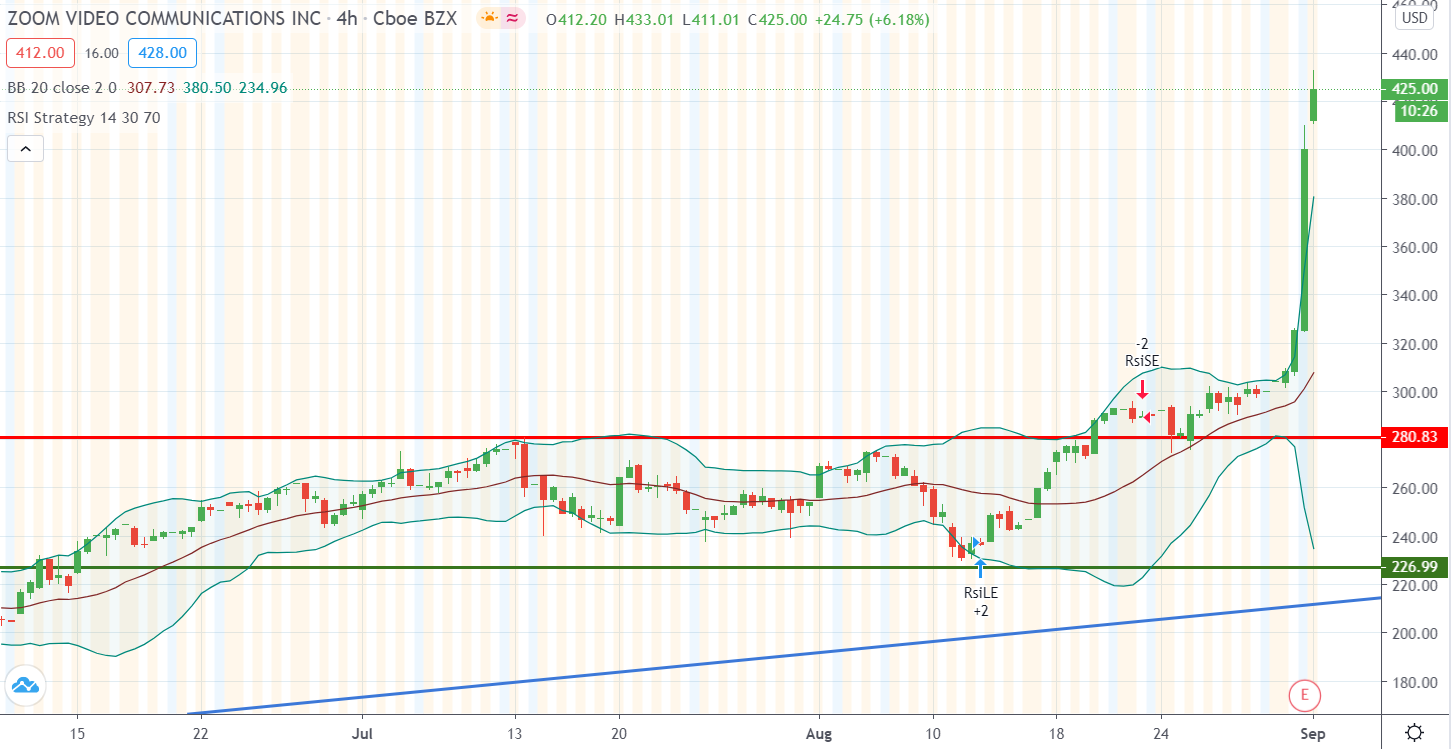 "Organizations are shifting from addressing their immediate business continuity needs to supporting a future of working anywhere, learning anywhere, and connecting anywhere on Zoom's video-first platform," CEO, Eric Yuan said.
Zoom finished its fiscal second quarter with 370,200 customers with at least 10 employees, up from 265,400 at the end of April. Just a year ago, Zoom only had 66,300 customers in that category paying for subscriptions.
The company said it expects revenue in the range of $685 million to $690 million for the fiscal third quarter. CEO Eric Yuan said the company's revenue forecast for all fiscal 2021 has been upped to a shade less than $2.4 billion, which would be a nearly four-fold improvement over 2020.