Zoom Video Communications (NASDAQ: ZM) reported better-than-expected third-quarter financial results on Monday. During the previous quarter, the company revenue surged by 355% and especially in the Middle East and Africa saw revenue growth of 629%. While its operating profit for the quarter was $192.2 million, compared with an operating loss of $1.7 million for the same period a year ago.
Earnings per share: $.99 vs. $.76 expected

Revenue: $777.2 million vs. $694 million expected
"We expect to strengthen our market position as we finish the fiscal year with an increased total revenue outlook of approximately £1.93 billion to £1.94 billion for fiscal 2021, or approximately 314% increase year over year." Zoom CEO Eric Yuan said.
Recently stay-at-home stocks came under pressure after biotech firms Pfizer and moderna announced positive clinical data. The positive vaccine optimism made an immediate effect on Zoom shares as hopes were raised that people won't spend the rest of their lives on videocalls.
Zoom called for fiscal fourth-quarter adjusted earnings of 77 cents to 79 cents per share on $806 million to $811 million in revenue.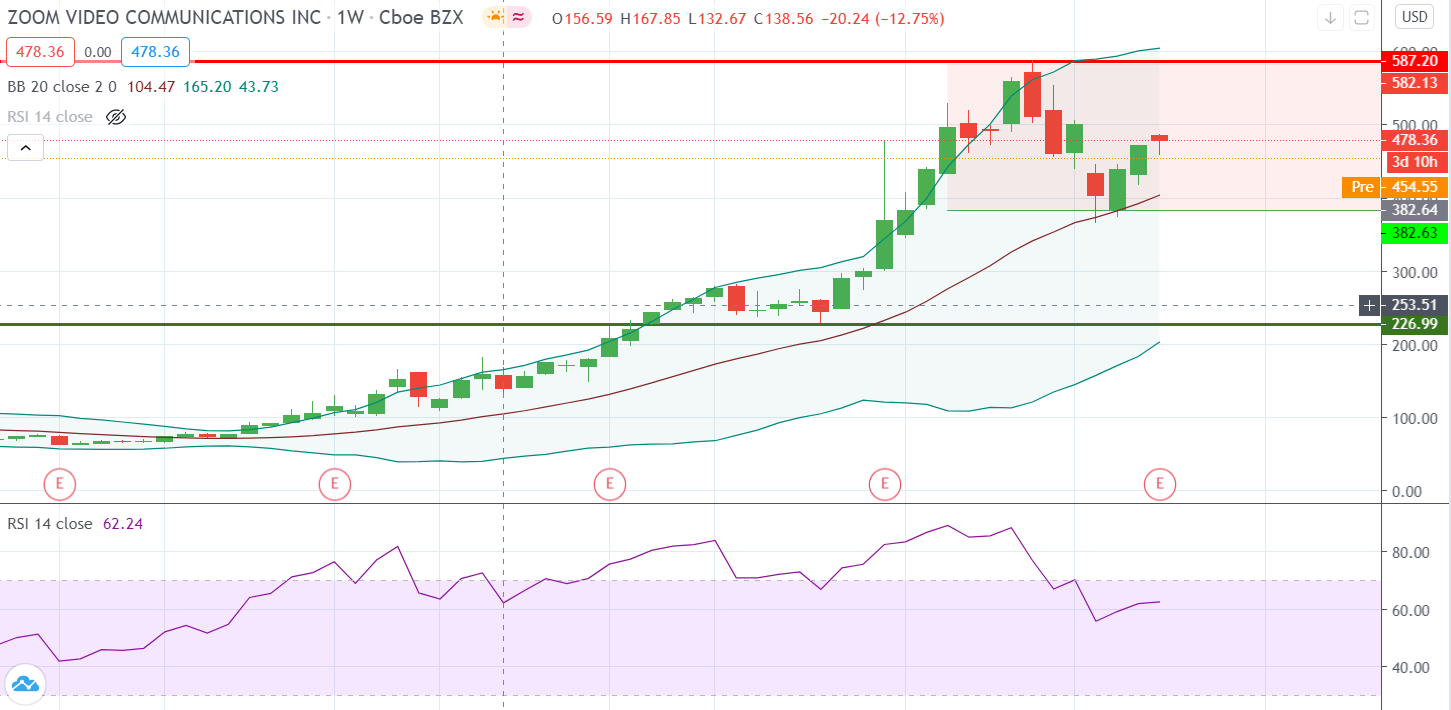 Zoom shares slipped 5% after the Q3 results on Monday while the stock climbed more than 590% since the start of the year. On Tuesday, in the pre-market trading, the stock trading near the $450 area and the expected trading range for this week is between $400 supports and $500 resistances.