A recession is defined as a temporary slowdown in economic activity. It is part of the business cycle, and economists say it happens whenever the GDP declines for two or more quarters. Remember, recessions can be beneficial to investors if you have available cash to take advantage of bargains!
Currently, the global growth outlook becomes increasingly uncertain, traders and investors worried over the possibility of a looming recession.
As the markets have crashed in every possible way from last month, looking for a good recession strategy? Wondering how to survive? Here we explain 3 best strategies which may help you to earn and protect your money.
1. Focus and make a plan instead of panic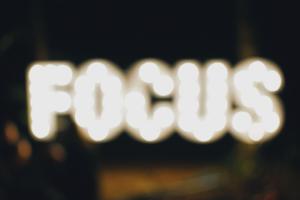 As we know Gold is a popular market for traders and investors in times of economic uncertainty. By starting of March, the rapid spread of the virus has sent more investors towards the safety of the yellow metal over other instruments. But the yellow metal slips to $1450 from 7 years high after the collapse in stock markets drove investors to liquidate bullion to meet margin calls and to keep their money in cash. And this indicates sometimes any product can turn against the trend.
So for a normal investor they must be worried when the gold price plunged instead of shooting up in this coronavirus pandemic period. And finally, from the last three days, we have seen a steep bullish reversal, as the FED decided to throw unlimited cash into markets. Right now the gold price rebounded back to above $1600 after held support near 1450$(150$+ in last 3 days). In the previous session, manufacturing data across several countries offered some insight into extending of slowing down being caused by the pandemic, giving gold yet another reason to climb 3% higher. This explains you always should focus on plans where to enter and exit a product.
2. Decrease Portfolio Volatility & Buy the dips
You may have certain skills in trading stocks and commodities etc. and during bull markets, it works well. But as the economy slows, instability becomes the long-term stockholders enemy as stocks can easily just keep dropping during recessionary periods. Volatile stocks, such as newly issued IPOs and bleeding-edge tech companies, should be sold whenever recession signals are noticed.
Investing during a recession also has a positive side to it. Although the recession fears the economic downturns it creates some of the best buying opportunities. Currently, central banks and governments are increasing measures to support the economy and overall business. These decisions will help to rebound the shares of strong companies. These are the 2 recommended stocks from our side.
NETFLIX (NASDAQ: NFLX): The stock rebounded with a 20% gain in the past week. The stock recorded its worst day in 2020 on March 16 after falling more than 11%.
UBER (NYSE: UBER): Uber is up 7% over the past five trading days. As we know UBER is down 50% from last year's IPO price. The stock hit hard in the COVID-19 bear market.
And when buying the dips you should always select stocks with decent dividend yields and high dividend cover ratios can be very effective recession-proof investments.
3. Long Safe-haven assets & Short Stock Index CFDs
Over the past three weeks, investors have been revisiting their portfolio's asset allocation to adjust for the coronavirus impact, especially after Oil collapse and stock market crash. A safe-haven asset is a financial instrument that is expected to gain value during periods of the economic downturn which includes Gold, US dollar and Government Bonds.
The US dollar has become a safe haven investment as investors look for resilient investments amid the global coronavirus outbreak. The dollar rose to its highest level in more than three years on Thursday after the liquidity injection operations undertaken by central banks around the world. Consequently, holding US Dollars during periods of uncertainty or turmoil is often viewed as an attractive alternative to other assets.
Short-selling is a strategy that sometimes receives profit by capitalizing on falling prices. As we know Indices are a great way to participate in the performance of an overall market and it reacts quickly to major economic news. For example, On Monday – March 16 the Dow fell nearly 2,997.10 points that's the worst trading day in percentage terms since the "Black Monday" crash of 1987. So if an investor sold 1 quantity of Dow30 he much has earned around 3000$ by end of the day. But before starting to use CFD's, you should be fully aware of the margin and leverage details about each product.
We, Gulf brokers provide the facility to short Index futures and long precious metals like Gold and Silver to our clients.
Conclusion
The coronavirus is a "Black Swan" event. That means it's a completely unpredictable event that disrupts the market from the outside. We suggest everyone Stay invested if you can. As a result of this unexpected lockdown, many people are now unemployed or witnessed business loss. So through investing helps you to supplement your incomes and recover your losses. Especially investing during a recession can be profitable with a well-diversified portfolio and using proper trading strategies.
Open a trading account with us today! Everything can be done online. It's that simple! But always understand trading is risky and your entire investment may be at risk. Please ensure that you fully understand the risks involved.