Oil prices plummeted on Monday to their lowest levels in eighteen years, as the number of COVID-19 cases worldwide elevated to 700,000 and the economic crisis caused by the coronavirus has severely affected the global oil market. Currently, the US has more confirmed coronavirus cases than any other country, surpassing China and Italy. It has reported 164,500 confirmed cases and 3,100 deaths so far.
Globally, the number of confirmed COVID-19 cases stands at 736,944. About 157,839 are reported to have recovered from the disease, while coronavirus deaths have crossed 35,116.
What's behind the drastic drop in oil prices?
Oil prices have lost more than 60 per cent so far this year and hit on Monday. The price reached the lowest level since 2002 as travel restrictions and lockdowns in major economies wipe out millions of barrels of oil per day of global oil demand. Oil markets received an additional blow a few weeks ago after Russia refused to cooperate with OPEC on deepening crude production curbs. In response, Saudi Arabia announced that it would hike supply and cut its official selling price to flood the markets with cheap oil, even as demand worries dominate.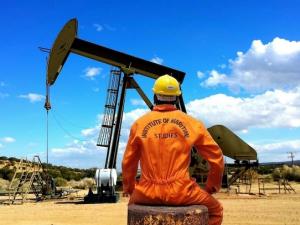 Despite the US attempting to intervene and resolve the conflict, Saudi Arabia and Russia have so far failed to make any breakthrough, with neither side showing interest in resuming talks with each other on the issue. Saudi Arabia meanwhile announced that it would raise exports by 600,000 barrels per day to a record 10.6 million barrels per day in May. On Tuesday the API report revealed that crude stockpiles in the US increased by 10.5 million barrels during the previous week. The data came significantly higher than the economists' forecast of a build-up of 4 million barrels.
Trump shifts focus to the Oil price war
The U.S. president said he does not want to see the energy sector "wiped out" after Russia and Saudi Arabia "both went crazy" and launched into a conflict that depressed oil prices. On Tuesday, March 31st the Oil prices slightly rebounded after US President Donald Trump raised hope of a possible halt to the free-fall of oil prices. Their dispute, coming on top of the coronavirus slowdown, is bringing down the global price of oil. He even had a phone discussion with
Russian President Vladimir Putin efforts to combat COVID-19 and other global issues including instability in global energy markets. In early March, U.S. president spoke to Saudi Crown Prince Mohammad bin Salman about the dispute.
What's next for US Oil price, $10 or $30? Is now a good time to buy?
US oil fell approximately 7% to $20.09 a barrel on Monday. U.S. crude registered a 66 percent drop in the first quarter, the largest one-quarter percentage drop on record with the per-barrel price sitting at the $20 level. Oil traders now waiting for weekly inventory data and updates about the Saudi-Russia disagreement overproduction. In Technically the price reached an oversold level. So there may be the chance the price can bottom at $20 and a possible reversal from the bottom can be expected. But as we know the price recovery will only come if the price war between Saudi Arabia and Russia comes to an end. In case if the price close below $20 on weekly the next short-term target will be around $18.
 
Conclusion
The coronavirus has weakened the energy demand worldwide, especially after thousands of flights cancelled around the world as the coronavirus outbreak that began in Wuhan, China, has become a global pandemic.
Big importing nations such as China, India and Germany could get some much-needed relief from falling energy bills. But for oil exporters, a fall in oil price is damaging to the economy. Many oil-exporting countries rely on tax revenue from oil production to fund government spending. For example Russia and Venezuela.
Recently Oil industry leaders, trade groups and some Republican senators have pressed the Trump administration to seek a diplomatic solution with Saudi Arabia. So the investors and traders across the globe waiting for any positive news for the Oil price to move upside but there are chances that oil could slump even further as storage tanks around the globe approach full capacity.