According to the Sun,
DRONE attacks on the world's largest oil plant in Saudi Arabia has sent oil prices rocketing by 15 per cent — the one of the biggest jump ever.Experts claim the attacks are the "equivalent of 9/11" to the global oil industry, with Brit motorists hammered at the petrol pump with an increase of 5p per litre.
Attacks on two plants at the heart of the kingdom's oil industry knocked out more than half of Saudi crude output.Yemen's Iran-aligned Houthi group said it had attacked two plants at the heart of Saudi Arabia's oil industry.
Oil prices reacted promptly and make a huge GAP in the first trading day (Monday).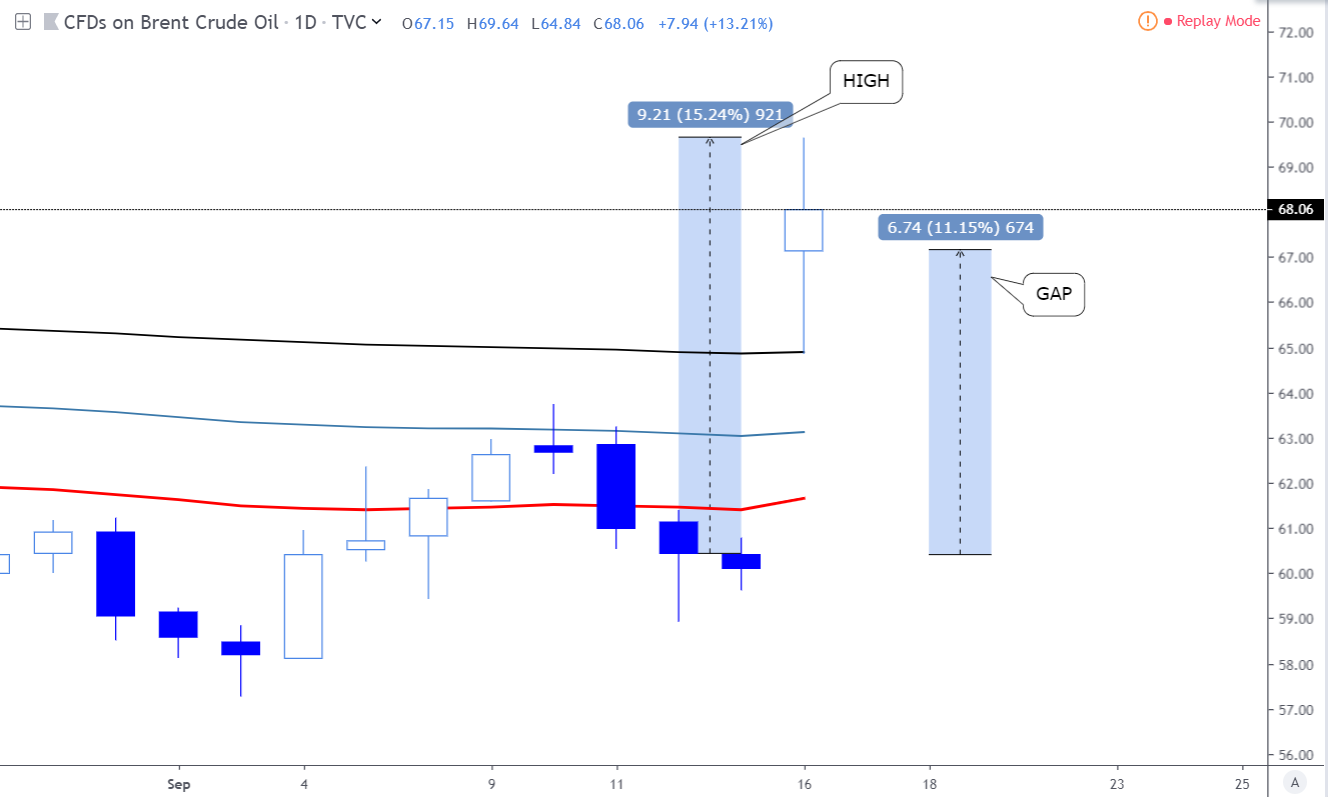 WTI CRUDE OIL