The stock markets usually widely fluctuate as soon as the election results are published. The main question here in case Democrat leader Joe Biden elected is how the financial markets will react. The market participants believe that it will be negative for the stock market mainly because Biden has said he will roll back Trump's corporate tax cuts, which would hit corporate profit margins. The Dow Jones Industrial Average has generated 83% average return during Democratic administrations compared with 45% for the Republicans.
The S&P500 index recovered from 2020 March low, surged more than 40% after the Federal Reserve pumped liquidity into the market. According to a 2019-Dimensional Funds report, the market has been positive in 19 of the last 23 election years spanning 1928-2016. The S&P has traded positive in each six-month period before a presidential election except 2008. Since 1929, the total return of the S&P500 has averaged 57.4% under Democratic presidential administrations, versus just 16.6% under Republicans.
Will gold continue to rise?
In August, the gold price hit an all-time high of $2075. The safe-haven metal surged more than 35% this year. The Investors have been buying up gold this whole year as first rising coronavirus cases, escalating tensions between the US and China, and then lower interest rates, and now the US election has heightened uncertainty among investors.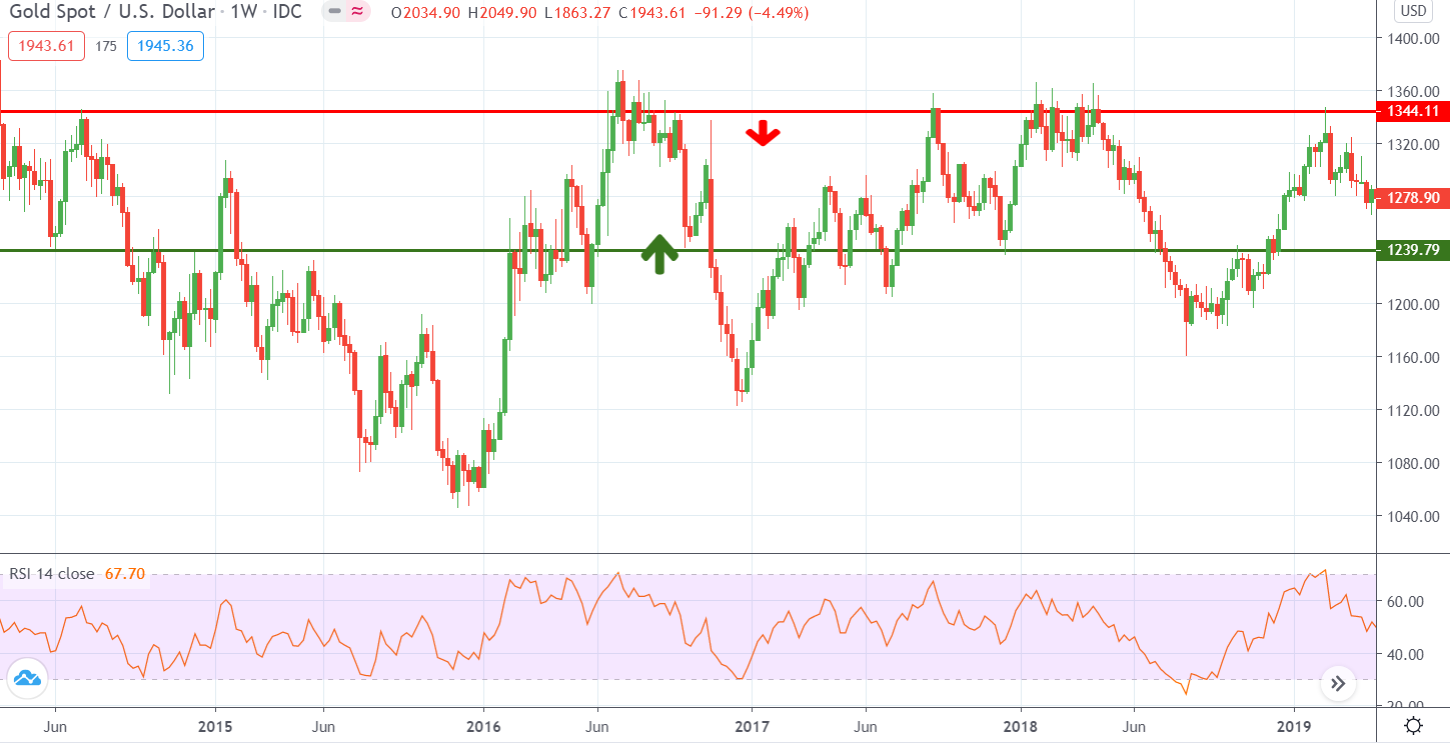 If you look at the technical chart, the last election period shows that the trends of gold prices soaring in the months of July to October before the election and then they witnessed a significant drop after the event. On average, gold prices continue to decrease until January of the following year.
As the 2020 election comes close, GulfBrokers expects the coming weeks in the US presidential election will be volatile for the financial markets due to high levels of uncertainty. The single best way of protecting investors from the downside that an election offers is to ensure they have a truly diversified portfolio.
Trading is risky and your entire investment may be at risk. TC's available at https://gulfbrokers.com/