This is Fed balance sheet. It means total assets of the Federal Reserve. We can see it was raising when the QE (Quantitative Easing) was turned on and declining when we saw opposite of QE - QT (Quantitative Tightening - selling assets from balance sheet). QE is positive for stocks, there is a possibility of weakening Dollar. Maybe it was reaction for slowing ISM last week, but will be enough?
Zerohedge reacts:
A few noted the 
"possibility of resuming trend growth of the balance sheet to help stabilize the level of reserves in the banking system" 
and several participants suggested that they could also benefit from "considering the merits of introducing a standing repurchase agreement facility."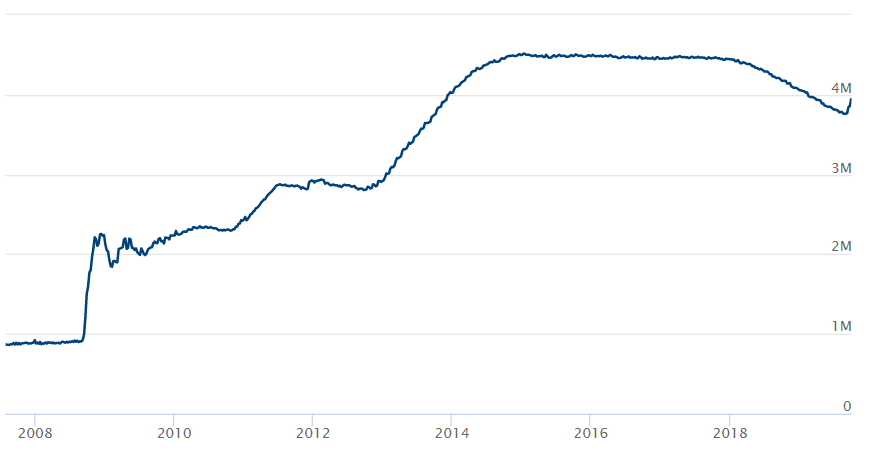 Source: Federal Reserve
Will this pump up the stocks?
Will this weaken dollar?
Here is a accelerate reaction from FX market. EUR/USD is getting out from the falling wedge pattern and there is a probability of  EMA 50 and green resistance area test.
This article serves only for education purpose and can 
NOT 
be considered as investing advice.