The EUR/USD pair is often referred to as simply the Euro. However, you may also hear some traders call it the fiber. The EUR/USD is the most popularly traded currency pair in the foreign exchange market.
The main important fact is that both currencies represent the two largest and most influential economies in the world: the U.S. and the European Union. 
Euro/US Dollar hits its lowest level since May 2017, amid growing concerns over the health of the Eurozone economy, fears that the German economy could be heading for a recession. The global markets panicked from Coronavirus. As a result, the markets braced for global trade uncertainty about to hit the markets.
Factors that impact the EUR/USD pair
Several factors can impact the value of the euro and the U.S. dollar in relation to each other. The important one is the health of the European and American economies. The interest rate differential between the European Central Bank and the Federal Reserve (Fed) tends to influence the EUR/USD value. Political and economic uncertainty can also be a key driver of the EUR/USD price. For instance, Corona-Virus, Brexit, recession fears and the U.S.-China trade war – all can result in volatility.
Fundamental outlook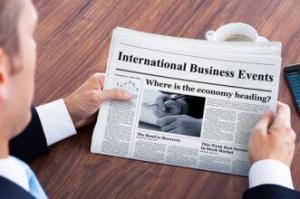 From a fundamental outlook, the above bias indicates that the EURO might be heading lower in the coming days. The data showed this week the industrial production in the Eurozone contracted 2.1% m-o-m in December, the most in four years, versus -1.8% expected by analysts. A prolonged economic slowdown in China, given by the virus outbreak can depress domestic consumption in the country and cause it to reduce imports of goods from other countries including Germany. Last year, Germany's key manufacturing sector already experienced a significant slowdown on account of the growing trade tensions between the US and China. This resulted in slowing economic growth in China and reduced the demand for German cars in the country as a result.
Technical Outlook
As we can see this is a horrific looking chart. EURUSD has broken the strong support level which can make EURUSD bearish towards 1.0750 zones. According to Gulf brokers, Prices are dropped to the oversold level. Near-term pullbacks from 1.0830/50 support remain corrective in nature. So in the short term, the pair may rebound towards 1.0900 and 1.0940 resistance levels. A breakdown through 1.0810/1.08 would negate that bias and suggest a test of the 1.0780-1.0750 support region.