Overview
The beginning of a new decade was convulsive after US assassination of Iranian al-Quds commander Qassem Suleimani and Iran's initial retaliation against two Iraqi bases housing US troops, financial markets moved into risk-off mode: oil prices spiked by 10%, the US and global equities dropped by a few percentage points and safe-haven bond yields fell. Currently, both sides would eschew further escalation calmed investors and reversed these price movements, with equities even approaching new highs.
Trump Statement after the Attack
Trump keeps a hard-line stance against Iran. He gave a press conference, in which he reaffirmed his conviction that the strike against the Iranian leader Soleimani was the right call to make given the imminent plotting of attacks on US diplomats and military. He said "we took action to stop a war, we did not take action to start a war", and that "we do not seek regime change."
Recent Developments
Iraq's parliament, which is heavily influenced by Iran. They passed a nonbinding resolution last week calling for America's roughly 5,000 troops to leave Iraq as a result of the Soleimani strike. Trump brushed off an immediate exit and went as far as to say he would impose harsh sanctions on the country if it forced out US troops.
Why the US is in the Middle East?
Middle East is blessed with oil resources and the US major interest in the Middle East is the oil resources. Iran is the fourth biggest oil producer in the world. While the primary concern is for human life, the conflict would also affect the world's supply of oil, with a number of key facilities and transportation lanes seen as potential targets for Iranian retaliation. Tehran could block off the vital Straits of Hormuz, an artery through which around a fifth of the world's oil supplies travels.
Impact in Financial Markets
The conflict between Iran and the United States will lead to fluctuations in currency and stock markets and an immediate rise in the price of oil and gold. Now the Investors are rattled by the volatility in the stock markets and if the crisis continues, it could trigger more trouble for a slowing global economy and possibly pushing equities into bear territory.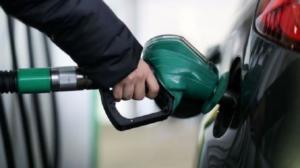 Middle East tensions mean worries over the threat to the world's oil supply. According to Gulf brokers, a more severe conflict that falls short of war could increase oil prices to well above 100$ a barrel. This implies that higher oil prices are harmful to oil importers.
How U.S.-Iran tensions will affect China economy?
China's trade with Iran, including crude oil imports, has substantially decreased in recent years in line with the worsening of Iran-U.S. relations. China imports about 40% of oil from the Middle East for its own consumption. Balancing its relations with Tehran and Washington will be a tough task for China. While trying to preserve the better trade relations marked by the signing of a "phase one" trade deal with the US this past week, Li said, China is "definitely determined to try every means to prevent an economic disaster in Iran."
Conclusion
The next few weeks would be keenly watched. The oil-rich Middle East predicament does not just remain within the region but has an impact in the global economy, shortages of resources and energy. The tensions will face incomparable loss in the South Asian region, especially to Iran neighbour countries Afghanistan, Pakistan and to other South Asian nations as well for reasons of security. This instability could easily spill over to the whole of the Middle East destabilizing the region and increasing the likelihood of a global slowdown.