The Facebook stock surged to a new all-time high of $230.75 on Wednesday after the company launches a new feature called Shops, a virtual mall designed to help businesses suffering during COVID-19. "This is the biggest step we have taken yet to enable commerce across our apps," Facebook CEO Mark Zuckerberg said. Businesses can feature items in their shops, advertise them to users, and communicate with customers through the company's messaging services. To find applicable shops, you'll have to visit a business's Facebook Page and see if it has a "Shop Now" button activated. On Instagram, you can go to a business's profile page and look for the "View Shop" button.


EQUITIES


Global stocks trading mixed on Thursday on concerns about Chinese trade tensions with Washington and Australia. On Wall Street yesterday, Amazon jumped almost 2% to $2,497.94, topping its record close at the end of April. While Netflix shares dropped 0.75%, its third decline in as many trading days.


OIL

Oil prices rose to the highest level since March 11th. On Wednesday, EIA data showed the US crude inventories dropped by 4.9 million barrels in the latest week, the biggest drop so far this year.


CURRENCIES

GBPUSD come under pressure from yesterday after BOE governor stated that negative rates were under review. The pair slightly rebounded after better-than-anticipated UK PMI prints for May. The services PMI increased to 27.8 in May 2020 from an all-time low of 13.4 in the previous month.


GOLD


The yellow metal dropped to fresh week low on hopes of recovery in economic growth amid easing of nationwide lockdowns and the possibility of a coronavirus vaccine.


Economic Outlook


On Wednesday, the US Senate passed a bill that could ban Chinese companies such as Alibaba to list in US exchanges. Also, President Trump made several inflammatory tweets, saying China is on a massive disinformation campaign and that all comes from the top. On the other hand, Federal Reserve released its April's meeting minutes, which showed deep concerns about the current US economy and the possibility of the need for further support measures if the downturn in the economy persists.


Moving ahead today, the important events to watch:


US jobless claims – 12.30 GMT


Philly Fed Manufacturing Index– 12.30 GMT


US Manufacturing PMI– 13.45 GMT


US April existing-home sales – 14.00 GMT


Coronavirus Update:


The number of newly reported coronavirus cases worldwide hit a daily record this week with more than 100,000 new cases over the last 24 hours, according to the World Health Organization. In the United States, there have been more than 1.5 million cases of COVID-19 with more than 93,700 deaths

Technical Outlook


GOLD: The gold price trading lower on Thursday after surging to more than 7-year high this week.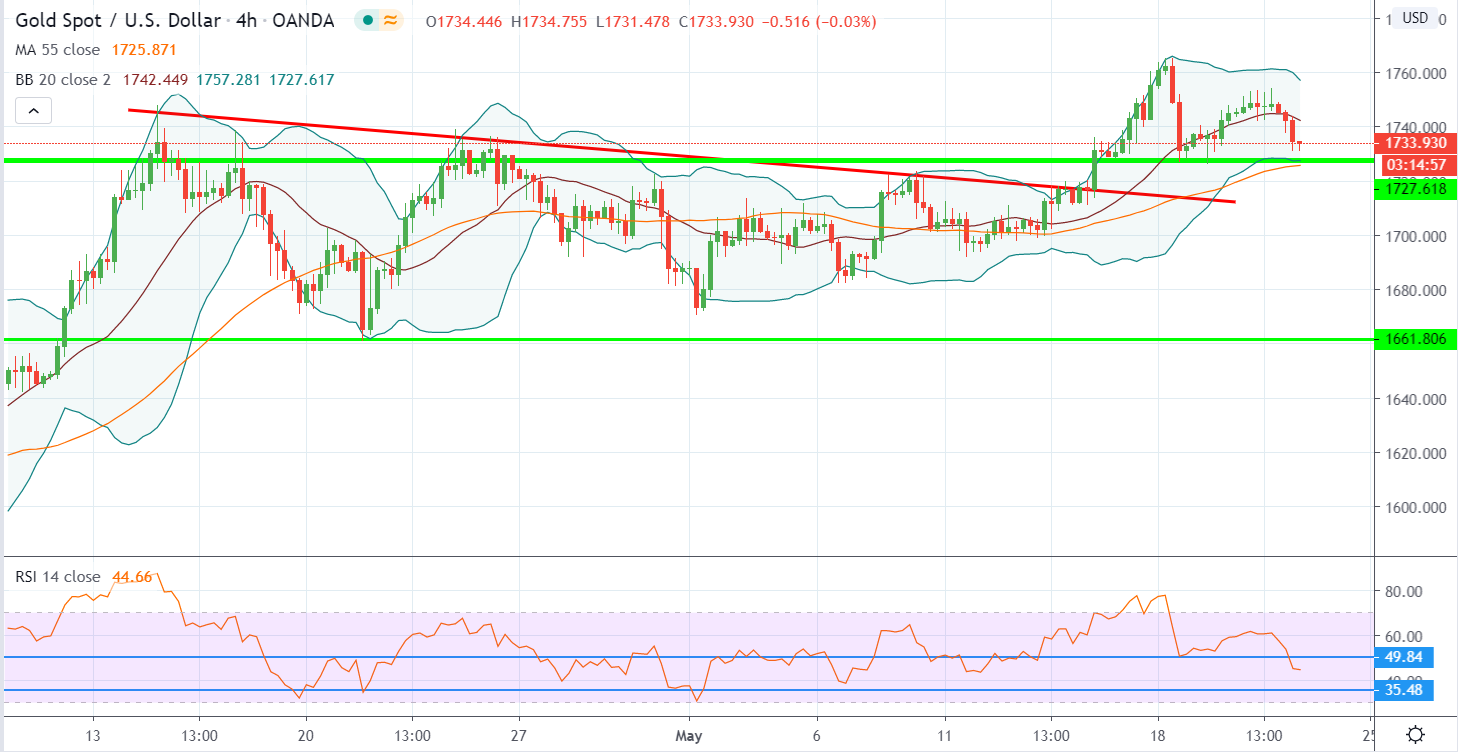 The important levels to watch for today: Support- $1720 and $1708 Resistance- $1745 and $1760.


EUR/USD: The pair surged to a three-week high on Wednesday after France and Germany proposed to raise 500 billion euros to aid financial recovery.


The important levels to watch for today: Support- 1.10930 and 1.0890 Resistance- 1.1020 and 1.1060.


Quote of the day: Think for yourself and don't let the market direct you. Security prices sometimes fluctuate, not based on any apparent change in reality, but on changes in investor perception- Seth Klarman.