Crude oil prices trading slightly lower on Monday ahead of OPEC two days of meetings that begin later today. The investors and traders eagerly waiting for the fresh updates whether the OPEC and other oil-exporting countries will extend large output cuts to balance global markets. OPEC+ previously agreed to raise output by 2 million barrels per day (bpd) in January - about 2% of global consumption - after record supply cuts this year.
EQUITIES
Asian shares traded higher on early Monday lifted by better-than-expected Chinese manufacturing data. On the other hand, US futures started the week on a positive note while at the time of writing the futures are retreated back from the daily highs.
OIL
Crude oil prices ended near to 8- months high on Friday supported by the upbeat vaccine news and democratic leader Joe Biden's victory.
CURRENCIES
In the currency market, the US dollar fell to a new session and trading the lowest level since April 2018 on Monday. Meanwhile, the commodity currencies the Australian dollar and New Zealand dollar surged to fresh monthly highs.
GOLD
Gold prices extend lower on Monday. The overall momentum remained bearish for this whole month; it is the worst month since November of 2016
Economic Outlook
On the data front, China Manufacturing PMI climbed to 52.1 in November 2020 from 51.4 a month earlier and beating market expectations of 51.5. while the Non-Manufacturing PMI rose to 56.4 prior and 52.1 expected.
This week the main highlights of the economic calendar will be the release of employment data from the US and Canada, Australian GDP and RBA interest rate decision, Eurozone and German retail sales. On the earnings front, Zoom, Salesforce and Snowflake will release their last quarter financial results.
Coronavirus update:
Around the world on Sunday night, there were 62.6 million known cases of COVID-19 and 1.45 million deaths, according to Johns Hopkins University. The United States has passed 13.2 million confirmed cases, with more than 266,000 deaths from COVID-19, the highest totals in the world.
Technical Outlook
EUR/USD: The currency pair trading steady on Monday. If the bullish momentum continues the next upside level to watch the psychological level 1.20.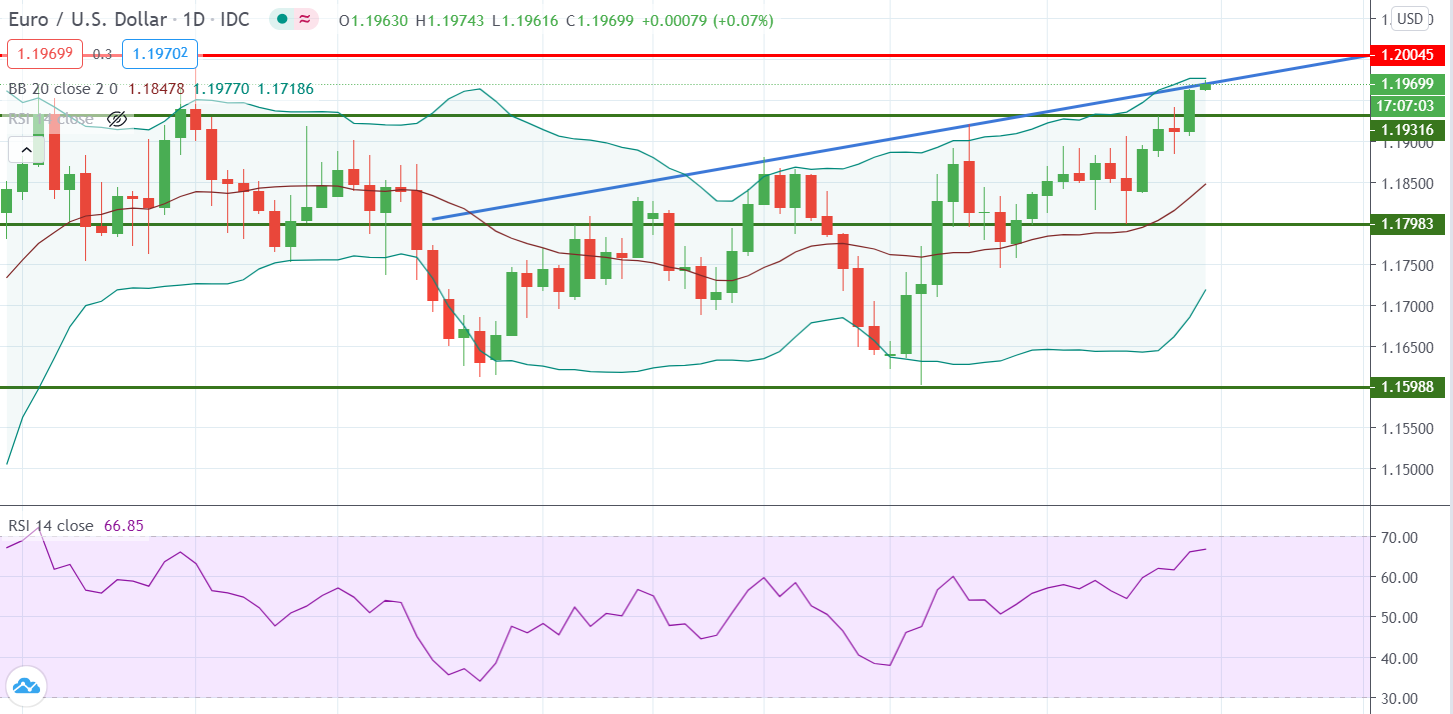 The important levels to watch for today: Support- 1.1940 and 1.1910 Resistance- 1.1980 and 1.2010.
GOLD: The yellow metal plunged to the fresh session low of $1764 on Monday. At the time of writing, the gold price slightly recovered the early session losses and trading above $1770 levels.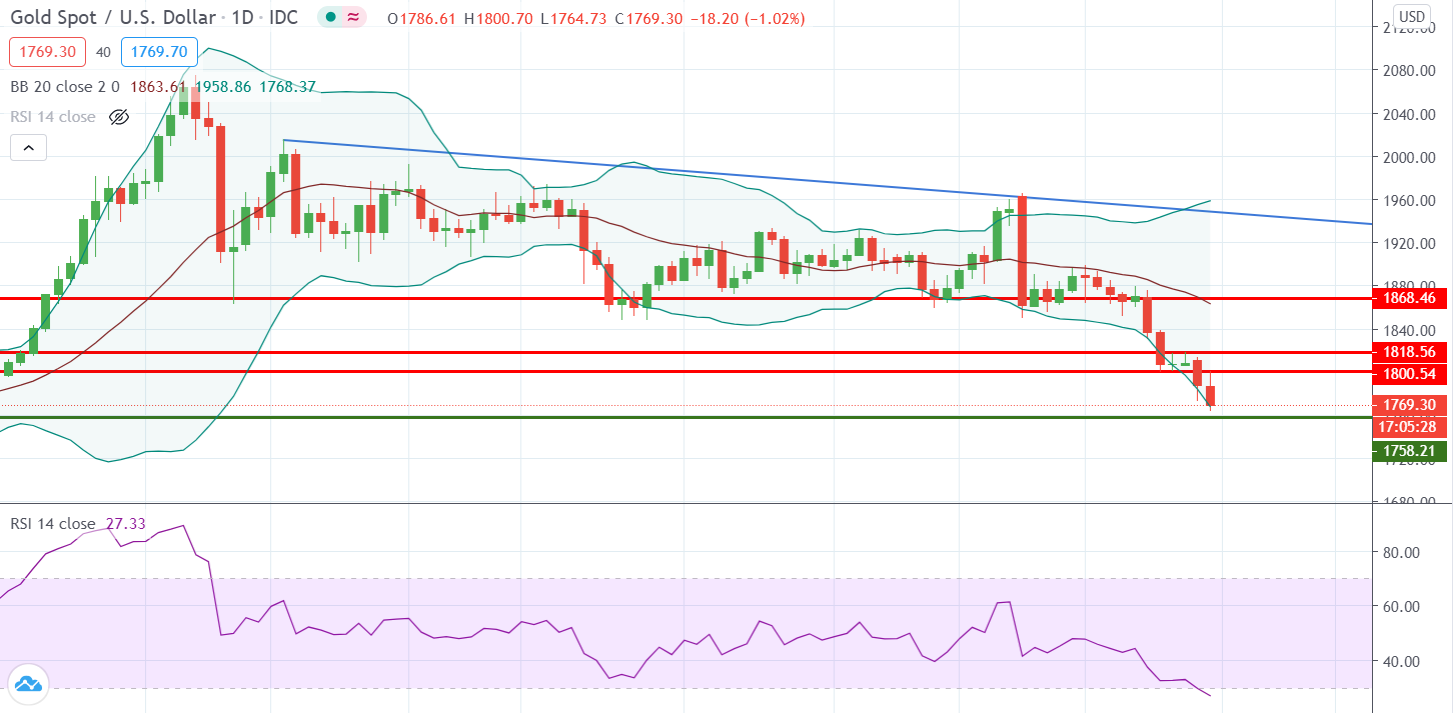 The important levels to watch for today: Support- 1764 and 1750 Resistance- 1775 and 1790.
Quote of the day: An IPO is like a negotiated transaction – the seller chooses when to come public – and it is unlikely to be a time that's favourable to you – Warren Buffet.