Hello Everyone, Happy Thanksgiving Day! We expect Trading will be thinned out next two days and liquidity is expected to remain low as US financial markets are closed on Thursday and a half-day on Friday.
EQUITIES
Wall Street ended mixed on Wednesday. The Dow and S&P 500 retreated from the all-time highs. European shares are set to open higher on Thursday ahead of ECB Monetary Policy Meeting which is due later in the session.
OIL
Crude oil prices surged to fresh session highs on Wednesday and hit its highest level since early March. The recent rally also supported by the EIA inventory data. The data showed the inventories dropped by 0.754 million barrels in the week ended November 20th, 2020, following a 0.768 million increase in the previous period.
CURRENCIES
In the currency market, the US dollar slipped to the lowest levels in almost three months. On the other hand, the EURO and New Zealand dollar climbed to fresh monthly highs.
GOLD
Gold prices trading steady on Thursday. During the previous session, the yellow metal slightly recovered the losses but retreated back to lower after it failed to break above $1820.
Economic Outlook
On the data front, the US weekly jobless claims increased to 778K during the week that ended on November 20, above forecasts of 730K. While Gross domestic product rose 33.1% during the three months through September.
On Wednesday, FOMC meeting minutes showed that the Fed could provide more accommodation, if appropriate, by increasing the pace of purchases or by shifting its Treasury purchases to those with a longer maturity.
Coronavirus update:
Worldwide, more than 60.1 million people have been confirmed infected and more than 1.41 million have died, according to Johns Hopkins University. The United States has passed 12.7 million confirmed cases, with more than 261,000 deaths from COVID-19, the highest totals in the world.
Technical Outlook
EUR/USD: The currency pair ignored weaker-than-expected German economic data and trading steady above 1.1900 boosted by the weaker dollar.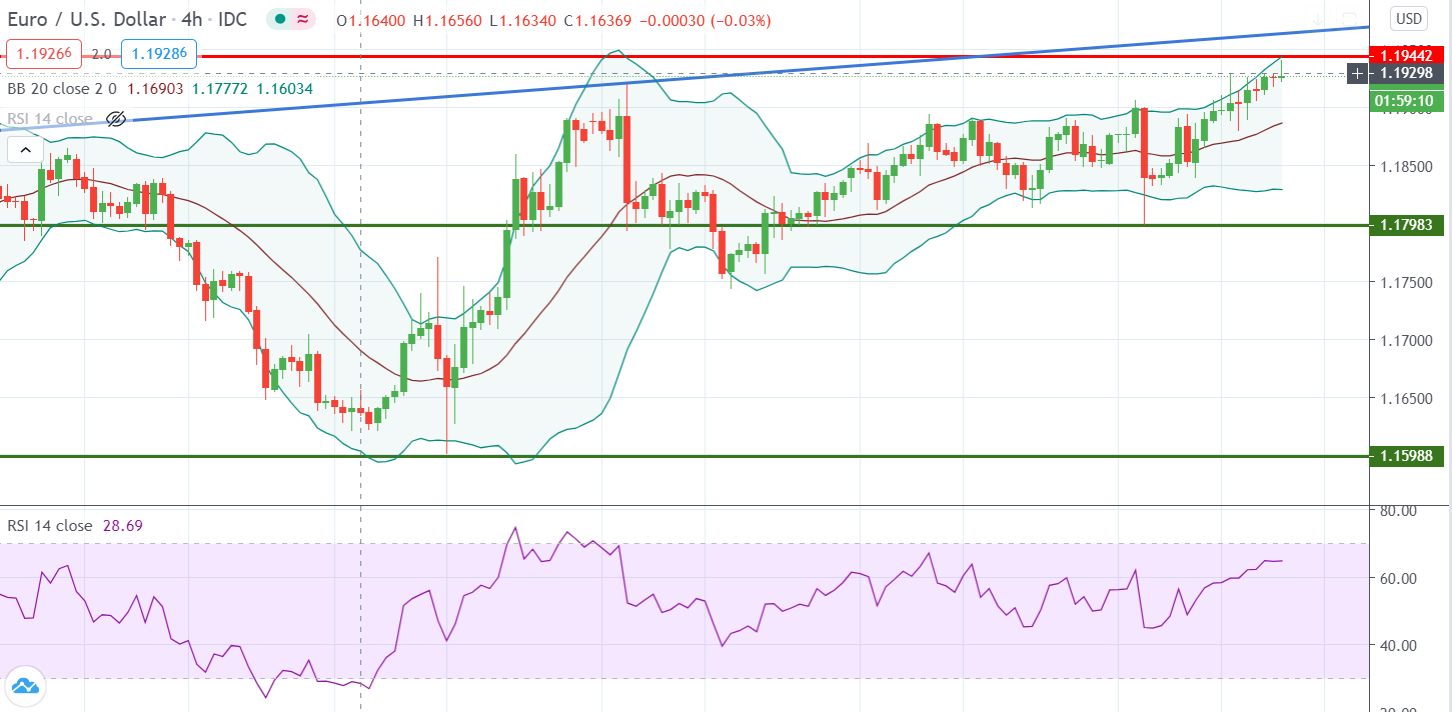 The important levels to watch for today: Support- 1.1920 and 1.1880 Resistance- 1.1960 and 1.20.
GOLD: The yellow metal hit the previous session high of $1818, any break above this level the short-term upside levels to watch $1830 and 1835.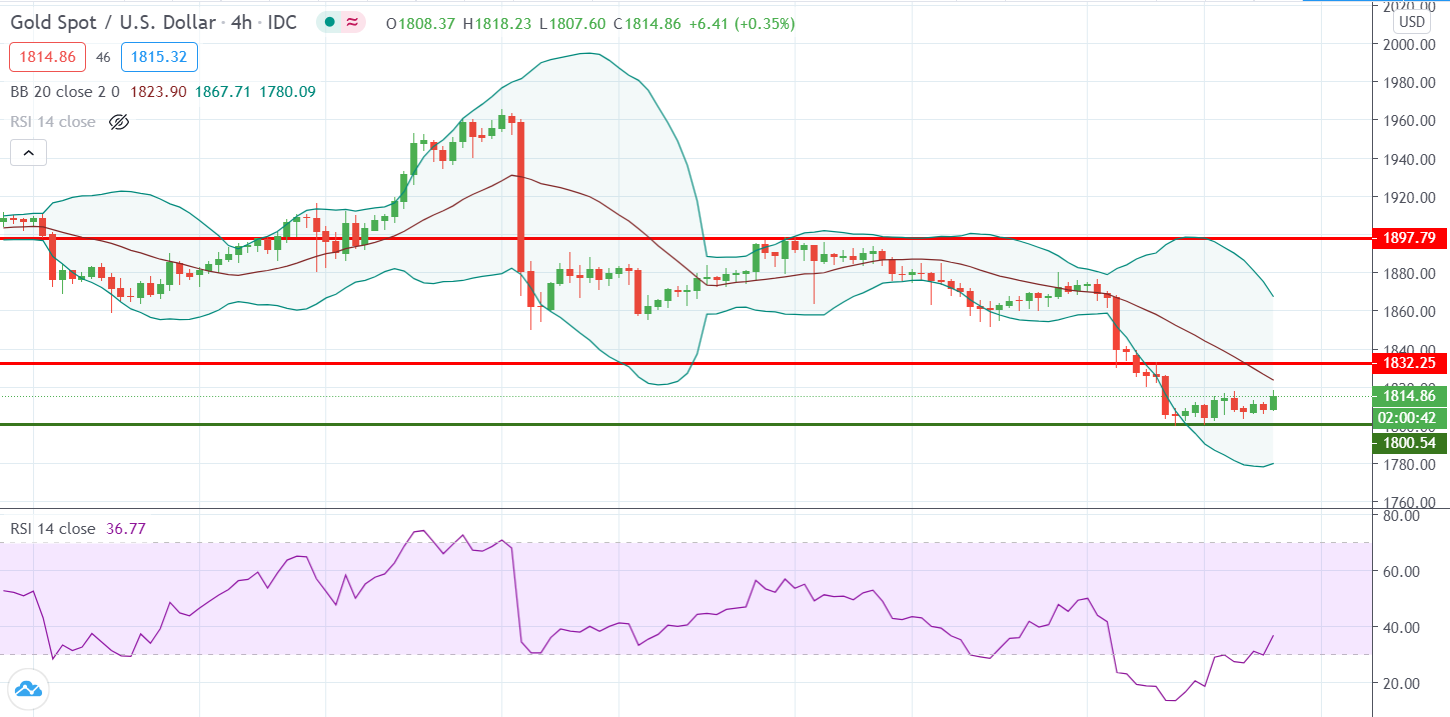 The important levels to watch for today: Support- 1814 and 1806 Resistance- 1821 and 1830.
Quote of the day: The fundamental law of investing is the uncertainty of the future- Peter Bernstein.