EURO slides to the lowest level in two weeks ahead of ECB Monetary Policy Statement which is set to be released at 12:45 GMT. Along with this release will see the ECB Press Conference 45-minutes after at 13:30. The European Central Bank is expected to leave rates and QE program unchanged while the market participants await the central bank might give some clues about a possible new round of economic stimulus.
EQUITIES
European stocks extend losses after German Chancellor Angela Merkel reached a deal for a one-month partial lockdown to curb the spread of the virus. On Wall Street, the S&P 500 fell 3.5% on Wednesday and the index slipped more than 7% from its record closing level in early September.
OIL
Crude oil prices trading lower on continued concerns about a recent spike in coronavirus cases and weaker-than-expected EIA and API inventory data. On Wednesday, the EIA reported a rise of 4.320 million barrels in US crude oil stockpiles in the week ended October 23rd.
CURRENCIES
In the currency market, the British pound trading steady above 1.30 on hopes of a free trade agreement between the UK and the EU can be secured by early November, after UK's chief negotiator David Frost rushed to Brussels for trade deal talks with his EU counterpart Michael Barnier.
GOLD
The gold price plunged to a new weekly low on Wednesday after republicans failed to push a stimulus deal before the election and the demand for the US dollar increased.
Economic Outlook
On the data front, the Bank of Japan kept its benchmark rate unchanged at -0.10% and maintained the 10-year government bond yield target at about 0%. During the policy meeting, the bank offered a more upbeat view on the recovery outlook, signaling that it has delivered enough stimulus for the time being.
On the earnings front, Volkswagen, an automobile group, announced that 3Q net income declined 31.8% on year to 2.58 billion euros and adjusted operating profit dropped 33.9% to 3.18 billion euros on revenue of 59.36 billion euros, down 3.4%.
Moving ahead today, the important events to watch:
US – GDP: GMT – 12.30
US – Initial jobless claims: GMT – 12.30
EUROZONE – ECB interest rate decision and statement: GMT – 12.45
EUROZONE – ECB press conference: GMT – 13.30
Coronavirus update:
Italy reported 24,991 new Covid-19 infections in the last 24 hours, a record high and up from 21,994 on Tuesday. German Chancellor Angela Merkel has announced a one-month partial lockdown, the partial lockdown involves the closing of bars, restaurants, movie theatres, and sports facilities. The lockdown will start on November 2 and will officially end on November 30.
Technical Outlook
DOLLAR INDEX: The US dollar index trading steady above 93.40 during the European session. If the bullish momentum continues the next upside to watch 93.75/90.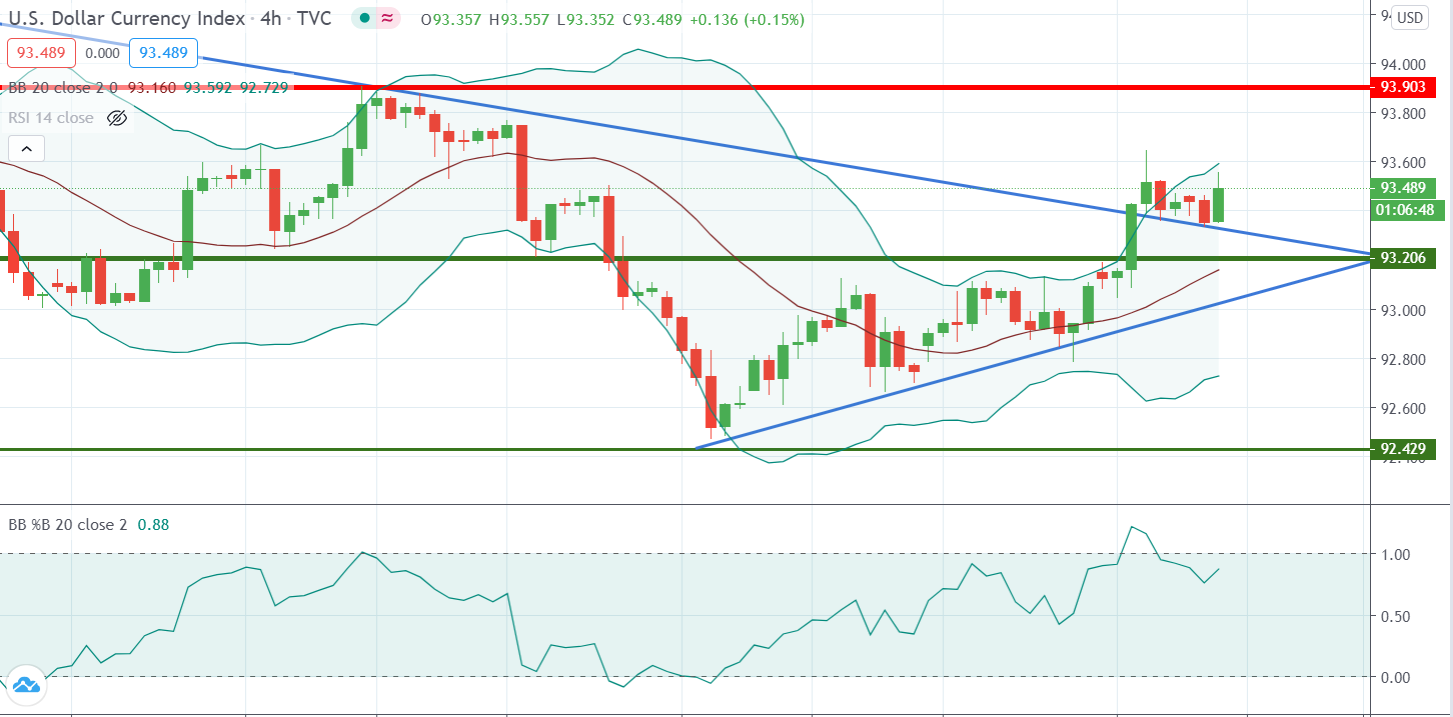 The important levels to watch for today: Support- 93.30 and 93 Resistance- 93.90 and 94.20.
GOLD: The yellow metal trading unchanged near $1880 level ahead of US Q3 GDP numbers and weekly jobless claims data.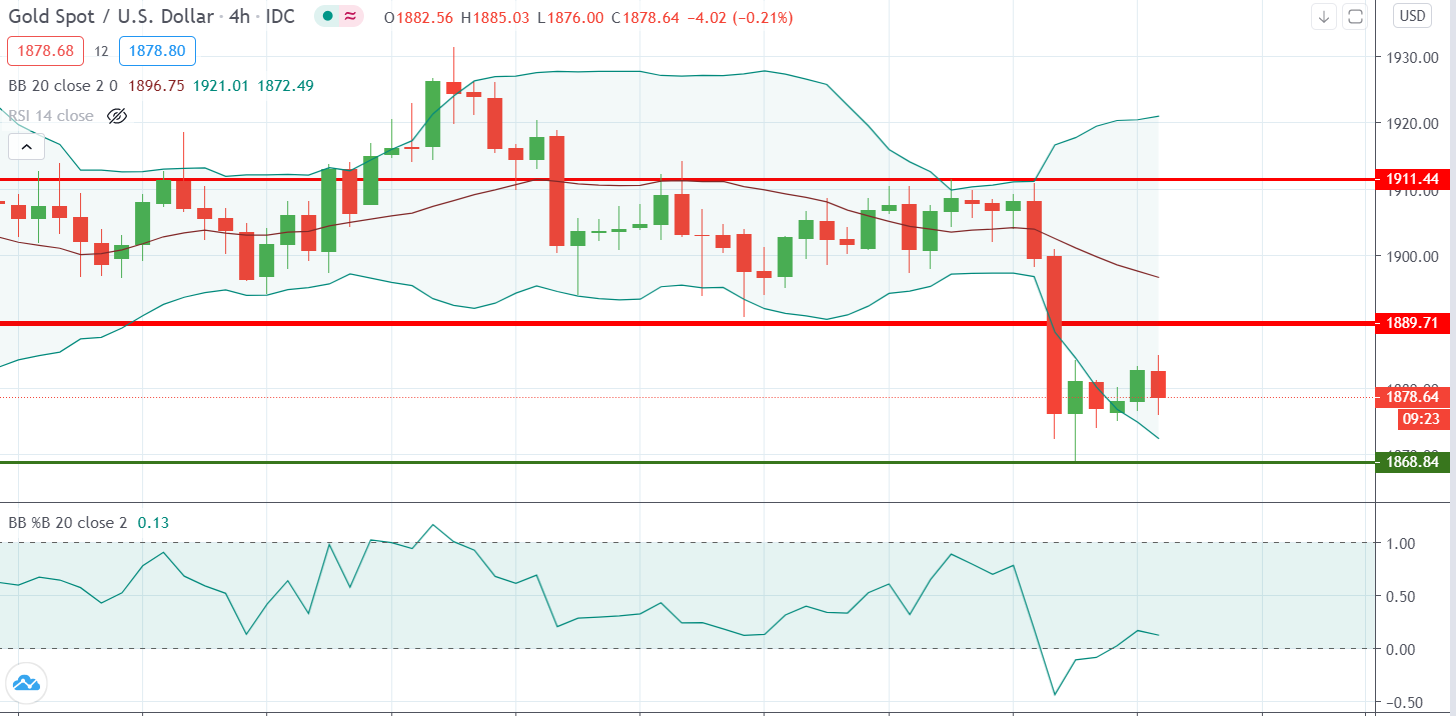 The important levels to watch for today: Support- 1870 and 1860 Resistance- 1886 and 1895.
Quote of the day: Frankly, I don't see markets, I see risks, rewards, and money – Larry Hite.