On Tuesday, the U.S. Labor Department announced its U.S. Consumer Price Index rose 0.2% last month, after a 0.4% rise in August. On a year-over-year basis, the CPI increased by 1.4% after rising 1.3% in August.
EQUITIES
Wall Street closed lower on Tuesday after U.S. health regulators have paused Eli Lilly's late-stage trial of its antibody treatment for COVID-19 due to potential safety concerns. On the earnings front, JPMorgan Chase & Co. reported that Q3 profit rose 4% from a year ago, beating expectations. On Wednesday, Bank of America, Wells Fargo, Goldman Sachs, and US Bancorp will report its third-quarter 2020 earnings results.
OIL
Crude oil prices ended higher on Tuesday supported by China Sept crude oil imports figures. China, the world's top crude oil importer, took in 48.48 million tonnes of oil last month, according to data from the General Administration of Customs on Tuesday, equivalent to 11.8 million barrels per day (BPD).
CURRENCIES
In the currency market, the EURO fell to a new weekly low on Wednesday, on worries about the rising coronavirus infections across Europe and weaker-than-expected economic data. Eurozone Industrial production dropped from 5% to 0.7% month-on-month in August.
GOLD
Gold price slipped to below $1900 after positive comments from IMF and the demand for the US dollar increased.
Economic Outlook
On the data front, ZEW survey data released on Tuesday reflected the fall in Economic Sentiment in Germany to its lowest level since May. The October index of Economic Sentiment fell from 77.4 to 56.1 points, which turned out to be significantly worse than market expectations at 73 points.
The IMF released its latest World Economic Outlook on Tuesday which sees the global economy contracting 4.4% this year and rebounding by 5.2% in 2021. IMF said that the governments must continue to provide support to workers and businesses, but cautioned that "the longer this crisis continues, it's going to be harder for governments to provide income support."
"The world is coming back from the depths of its collapse in the peak of this crisis, which was the first half of this year. Employment levels have partially rebounded after having plummeted to historic lows" Gita Gopinath, IMF chief economist said.
Coronavirus update:
The number of people infected with the coronavirus across the world crossed 38.1 million, of which at least 1.08 million people have died and 26.4 million have recovered, according to data released by the Johns Hopkins University.
Technical Outlook
Dollar Index: US dollar index jumped by 0.5% on Tuesday. At the time of writing, the index trades above 93.50. On the upper side, the next levels to watch 93.90 and 94.20.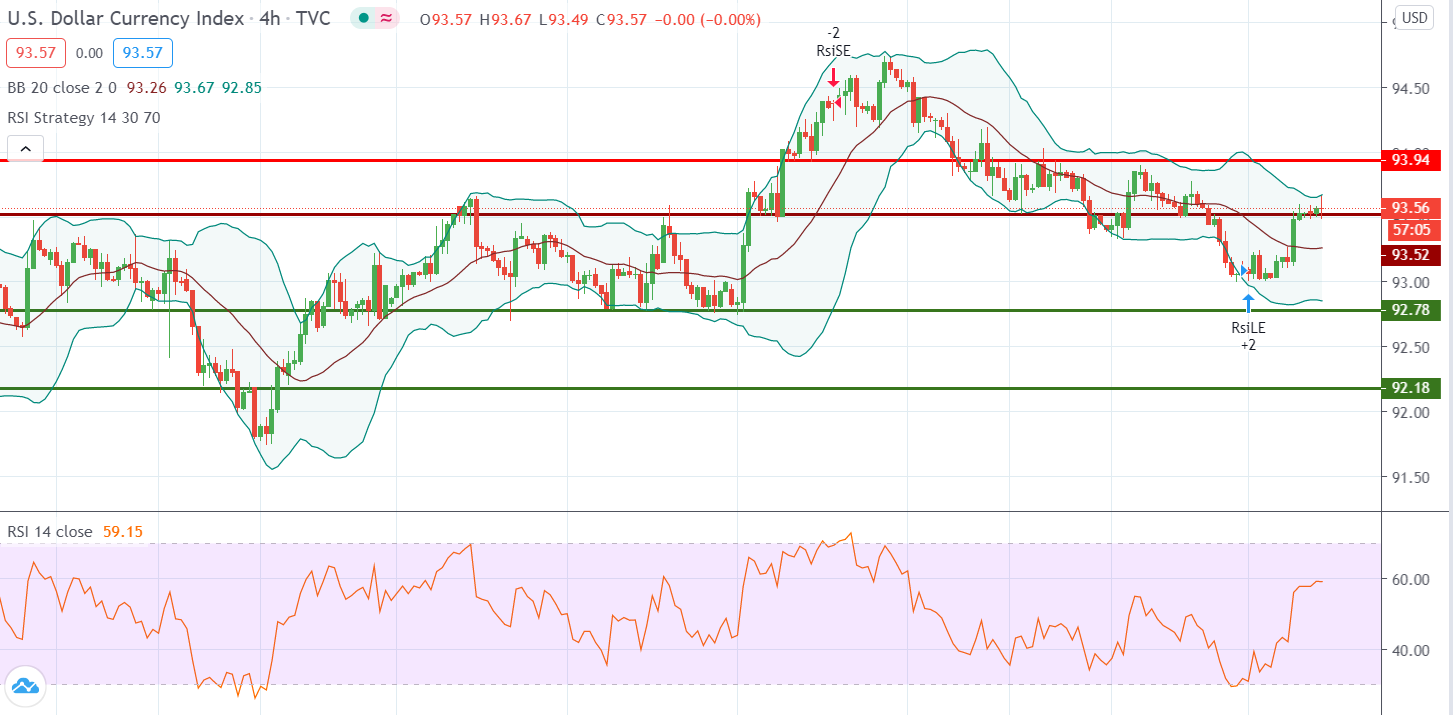 The important levels to watch for today: Support- 93.30 and 93 Resistance- 93.90 and 94.20.
GOLD: The yellow metal slightly reversed from the previous session lows. At the time of writing, the gold price hovers near $1900 zones.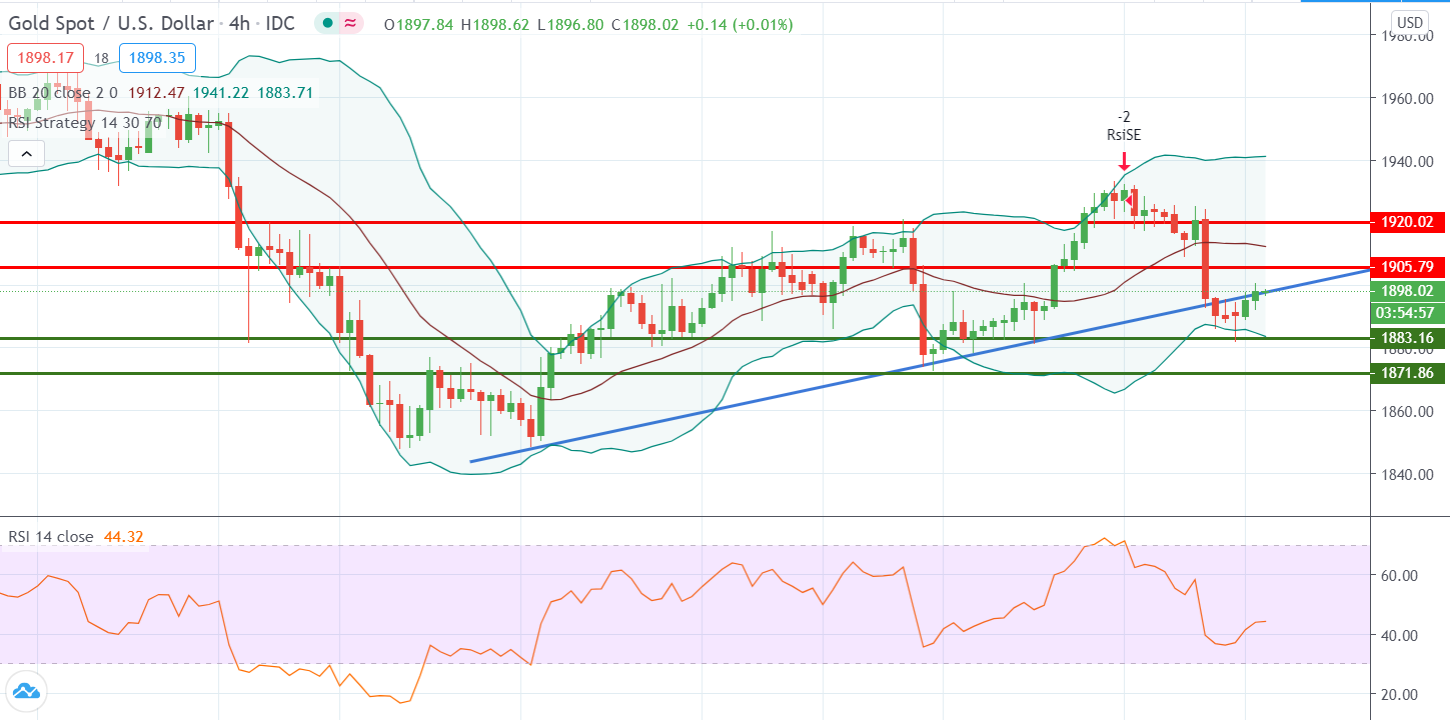 The important levels to watch for today: Support- 1890 and 1880 Resistance- 1905 and 1910.
Quote of the day: Never stop investing, never stop improving, and never stop doing something new- Bob Parsons.