US stock futures and Metals trading steady on Tuesday ahead of the first US presidential election debate between US President Donald Trump and his Democratic rival Joe Biden which is set to start at 9 pm ET (2 am on Wednesday morning in the UK).
EQUITIES
Wall Street ended higher on Monday ahead of the first 2020 presidential election debate. Dow Jones Industrial Average rose 1.51%, the S&P 500 gained 1.61%, and the Nasdaq Composite was up 1.87%.
OIL
Crude oil prices trading higher on Tuesday supported by a weaker dollar and optimism that US lawmakers can still reach a deal on another relief bill.
CURRENCIES
In the currency market, the British pound retreated from the previous session highs after the EU commissioner said the EU would "not be shy" in legally pursuing the UK if the UK does not abandon or rewrites the internal market bill. On Monday, the currency pair surged to fresh weekly highs of 1.2930.
GOLD
The Gold price rebounded from the previous weekly support $1848 boosted by the weaker dollar. At the time writing, the yellow metal hovers near $1885 zone.
Economic Outlook
U.S. House of Representatives Speaker Nancy Pelosi said on Monday that Democratic lawmakers unveiled a new, $2.2 trillion coronavirus relief bill, which she said was a compromise measure that reduces the costs of the economic aid.
Coronavirus update:
The number of people infected with the coronavirus across the world crossed 33.3 million, of which at least 1 million people have died and 23.1 million have recovered, according to data released by the Johns Hopkins University. The US is the worst-hit country with the world's highest number of cases and deaths at 7,115,338 and 204,758, respectively. India comes in the second place in terms of cases at 6,074,702, while the country's death toll soared to 95,542. On the other hand, WHO said that some 120 million rapid diagnostic tests for COVID-19 will be made available to low-and middle-income countries at a maximum of $5 per unit.
Technical Outlook
EUR/USD: The currency pair rebounded from the two-months low after positive comments from European Central Bank president Christine Lagarde. She said that the ECB might consider further stimulus given the increasing number of COVID infections.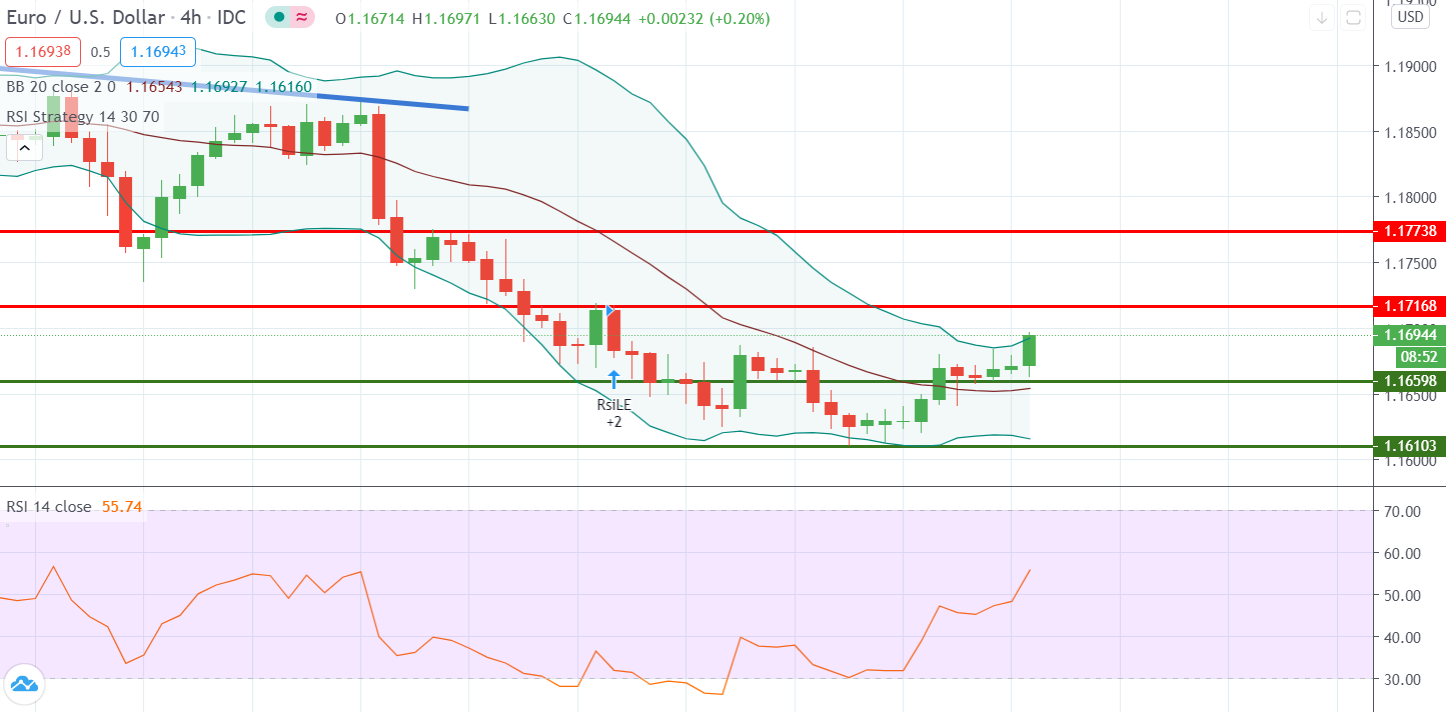 The important levels to watch for today: Support- 1.1660 and 1.1620 Resistance- 1.1720 and 1.1770.
GOLD: The yellow metal trades steady above $1880 during the European session, supported by $1860 and $1848.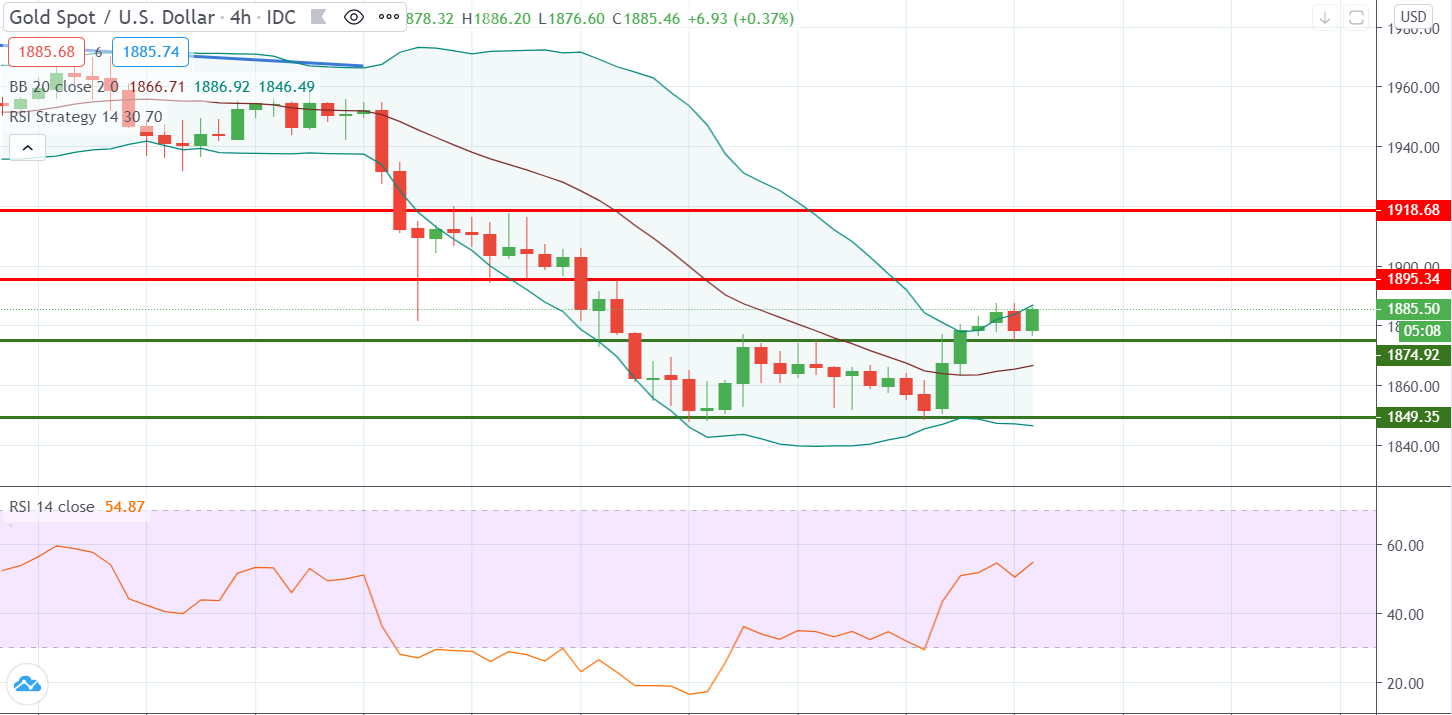 The important levels to watch for today: Support- 1860 and 1848 Resistance- 1896 and 1905.
Quote of the day: Learn to take losses. The most important thing in making money is not letting your losses get out of hand- Marty Schwartz.