On Wednesday, data released by the Office for National Statistics showed Britain's economy shrank by a record 20.4% between April and June, the biggest contraction reported by any major economy so far, while it was better than the expected 20.5% decline. The British pound slightly recovered from the previous session lows boosted by the weak dollar. On Wednesday, the currency pair traded lower and overall momentum remained bearish throughout the day due to disappointing economic data.
EQUITIES
European shares trading lower on Thursday after the US government announced it would maintain 15% tariffs on Airbus aircraft and 25% tariffs on other European goods including wine, whisky, olive oil and cheese. On the US earnings calendar, Cisco (NASDAQ: CSCO) Q4 financial results exceeded Wall Street estimates. While the stock slipped 6% after the Q4 revenue declined 9% and disappointing quarterly guidance.
OIL
Oil prices edged lower after the IEA slashed its 2020 oil demand forecast amid reduced air travel as coronavirus cases continue to rise. On the other hand, EIA data showed a bigger-than-expected drop in US crude inventories.
CURRENCIES
In the currency market, The EUR/USD and GBP/USD climbed to a fresh session high while commodity currencies like the Australian dollar and New Zealand dollar depreciated after weaker-than-expected economic data.
GOLD
The gold price trading unchanged during the European session and the precious metal is already down over 7% this week.
Economic Outlook
On the data front, The Australian unemployment rate rose to 7.5% in July, the highest since November 1998 and the employment increased by 114,700 in July.
On Tuesday, the Bureau of Labor Statistics announced the latest US inflation numbers, the U.S. consumer price index rose 0.6% last month after rebounding 0.6% in June. Excluding the volatile food and energy components, the CPI jumped 0.6% last month.
Coronavirus update:
The number of people infected with the coronavirus across the world crossed the 20.6 million mark, of which at least 750 thousand people have died and 12.8 million have recovered, according to data released by the Johns Hopkins University. The highest number of coronavirus cases was documented in the United States (5,039,709), Brazil (3,057,470) and India (2,329,638).
Technical Outlook
EUR/USD: The currency pair trading steady above 1.1830 on Thursday supported by a weak dollar.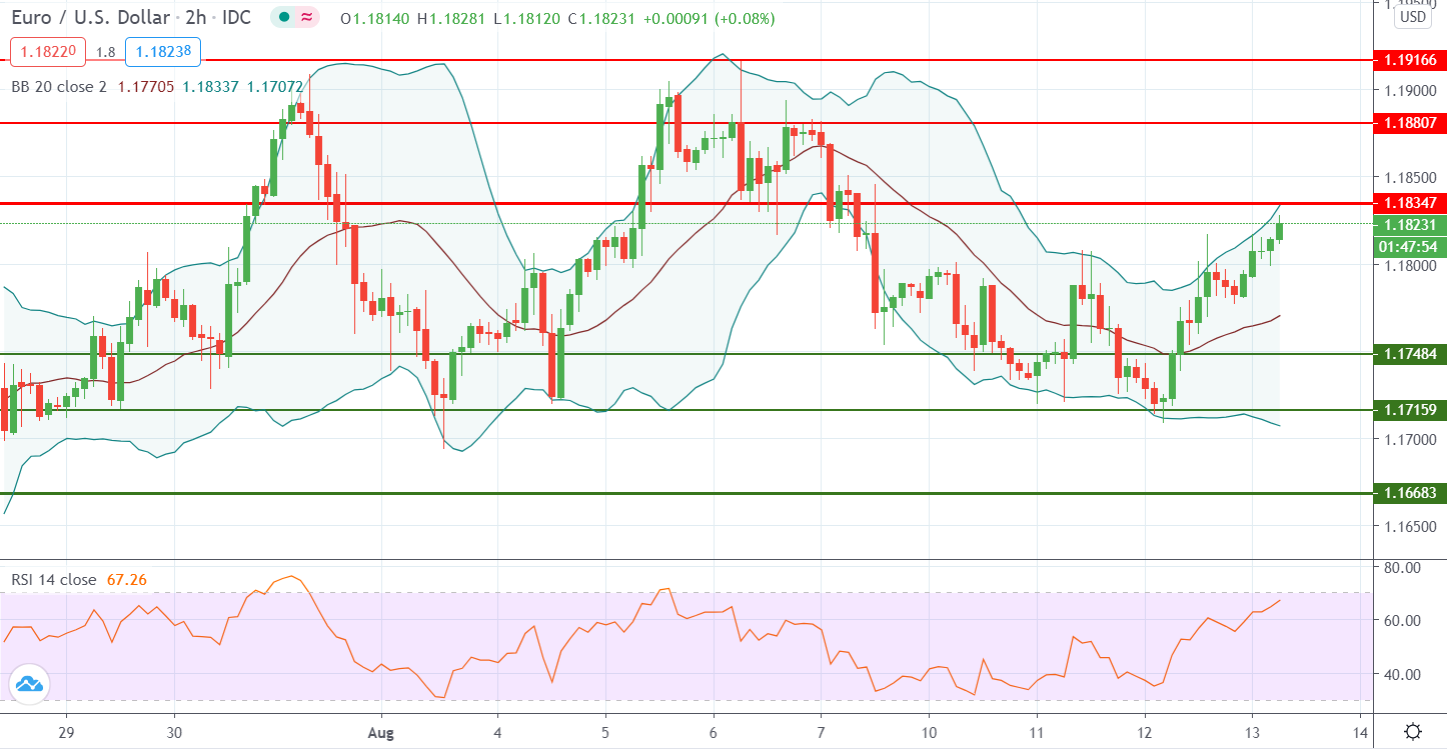 The important levels to watch for today: Support- 1.1800 and 1.1770 Resistance- 1.1880 and 1.1915.
GBP/USD: The British pound rebounded from the previous session lows, at the time of writing the currency pair hovers near the 1.3100 level.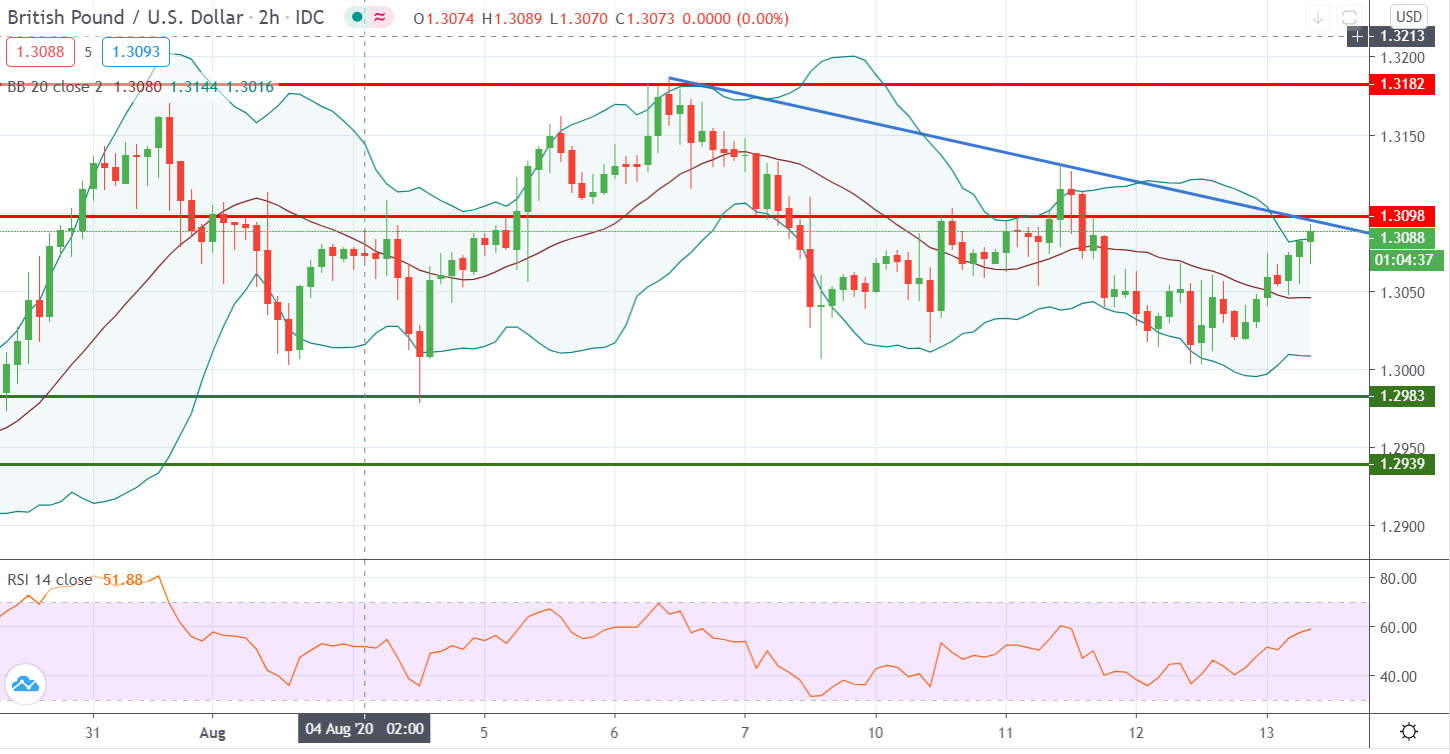 The important levels to watch for today: Support- 1.3040 and 1.3000 Resistance- 1.3130 and 1.3180.
Quote of the day: Its far better to buy a wonderful company at a fair price than a fair company at a wonderful price- Warren Buffet.