China's manufacturing sector showed a further rebound in July to its strongest level since January 2011. On Monday, during the Asian session, the private survey showed The Caixin China Manufacturing PMI rose to 52.8 in July 2020 from 51.2 in the previous month, beating market consensus of 51.3. "Flare-ups of the epidemic in some regions did not hurt the improving trend of the manufacturing economy," said Wang Zhe, senior economist at Caixin Insight Group.
EQUITIES
Global stocks started this week on a mixed note, while European stocks trading near to the session highs after the latest European zone Manufacturing PMI was revised higher to 51.8 in July 2020.
OIL
Crude oil price trading lower on Monday as investors continue to worry about a spike in coronavirus cases and its effects on the global economic recovery.
CURRENCIES
US Dollar index slightly rebounded from the crucial support zone 92.50 and the index dropped more than 4% in July, its largest monthly decline since September 2010. The British pound trading below the short-term support zone of 1.3050 on Monday after the UK Manufacturing PMI reported lower to 53.3 in July 2020, from the preliminary estimate of 53.6.
GOLD
Gold price started this week on a bullish note, during the Asian session the yellow metal price climbed to a fresh all-time high of $1984 supported by geopolitical tensions between the US and China.
Economic Outlook
Moving Ahead, this week Investors will likely keep a look at the important economic releases which includes the ISM manufacturing data on Monday, the Bank of England (BoE) rate decision on Thursday and the US jobs data on Friday.
On the US-China front, the US Secretary of State Mike Pompeo said Sunday that President Donald Trump will take action "in the coming days" against Chinese-owned software that he believes pose a national security risk.
Coronavirus update:
The number of people infected with the coronavirus across the world surpassed 18 million, of which at least 689 thousand people have, according to data released by the Johns Hopkins University. The US, Brazil, India, and Russia are currently the worst-hit countries in the world. The World Health Organisation said that it expects the Covid-19 pandemic to be of "lengthy duration" and that it remains "a public health emergency of international concern."
Technical Outlook
XAU/USD: The yellow metal prices slightly retreated from the fresh session highs, at the time of writing the gold price trading below $1970.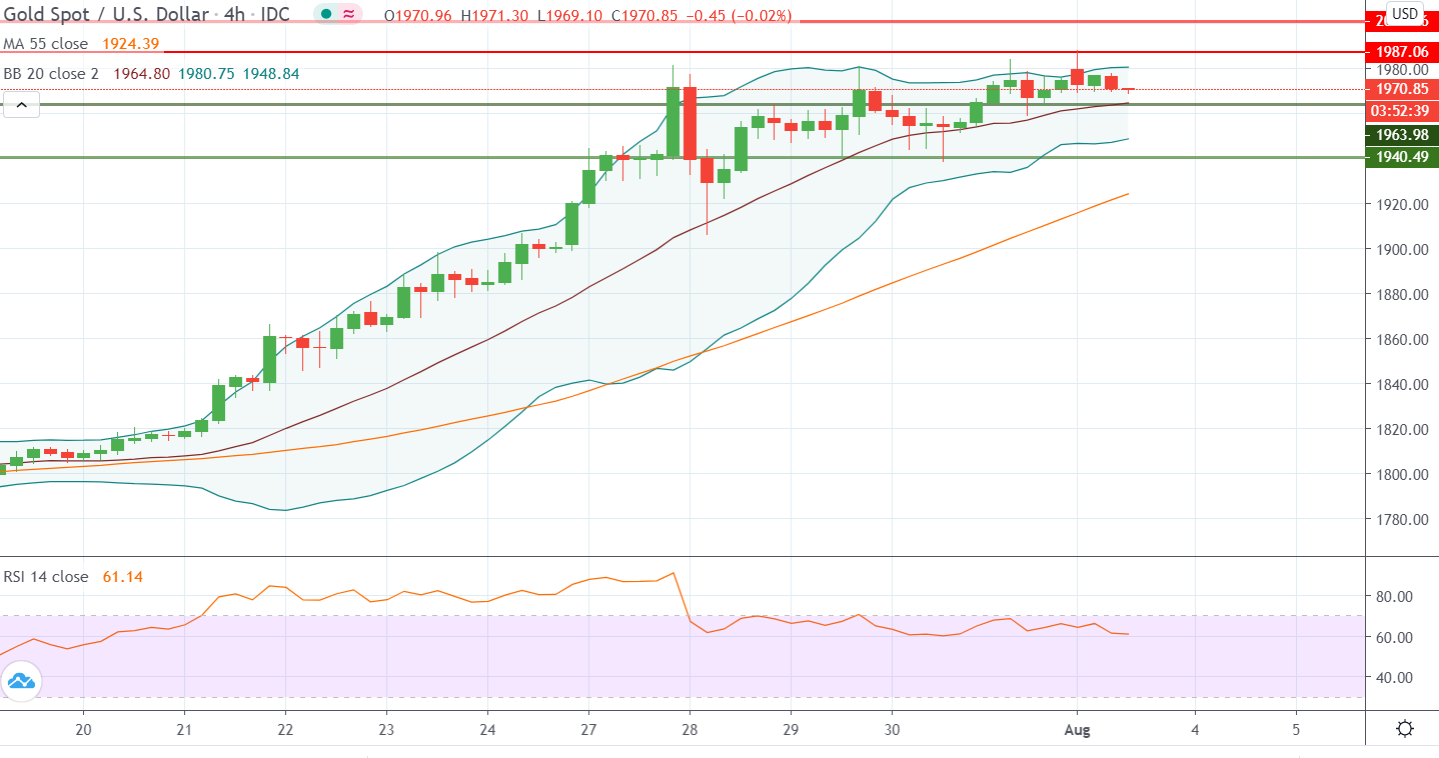 The important levels to watch for today: Support- 1963 and 1940 Resistance- 1984 and 1995.
EUR/USD: The currency pair trading below the previous week low on Monday after dollar found short term buyers near 92.50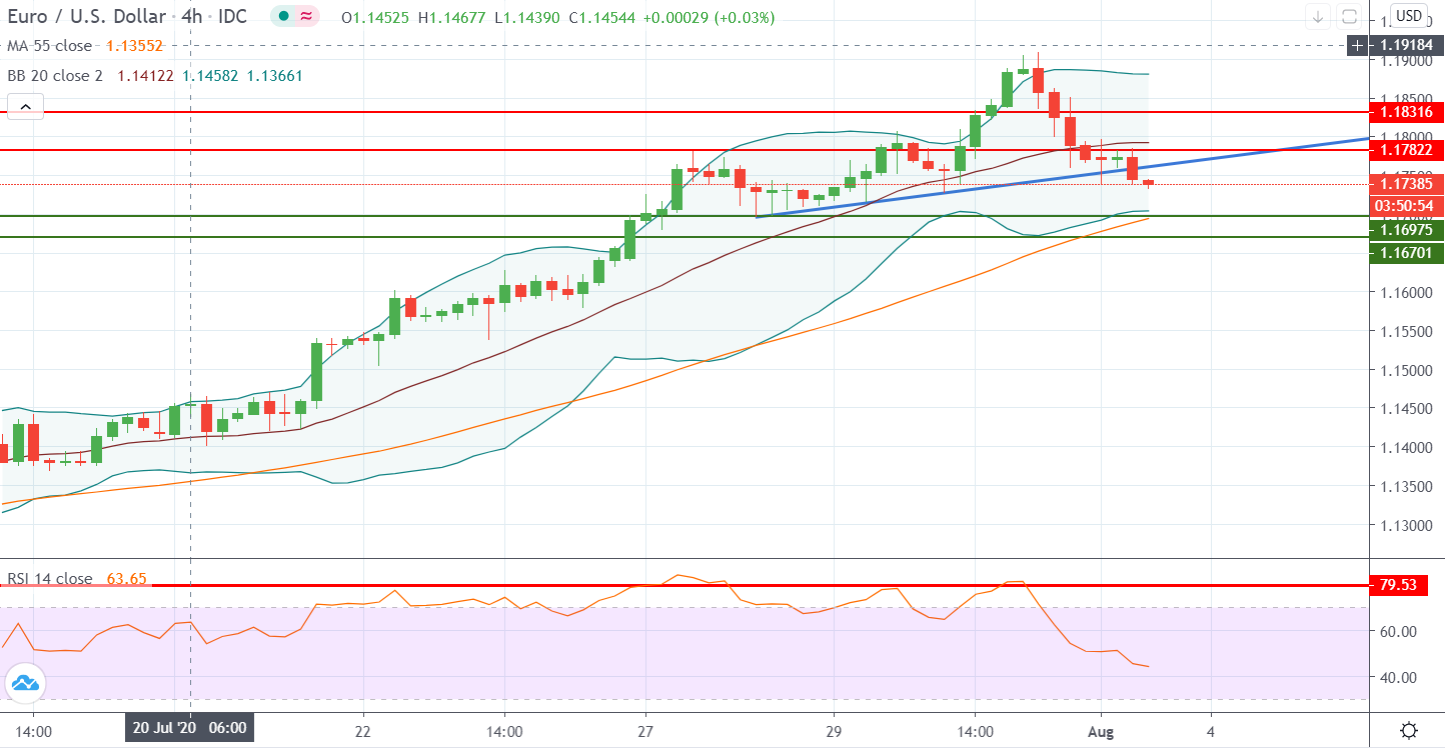 The important levels to watch for today: Support- 1.1710 and 1.1670 Resistance- 1.1780 and 1.1830.
Quote of the day: It's the old story again; Gold is being bought as a safe haven asset- Michael Widmer.