"We never made it out of the first wave," said Dr David Weber, medical director of hospital epidemiology at the University of North Carolina Medical Center.
"A second wave implies that the first wave has disappeared and reappeared," said Loren Lipworth, an epidemiologist at Vanderbilt University Medical Center.
Spike in new coronavirus cases in the countries including the US, China, South Korea, Australia, New Zealand and Japan fuelled fears of a second wave of coronavirus infections. The COVID-19 cases reached a new one-day high on Thursday with 150,000 new confirmed cases, according to the World Health Organization. "The world is in a new and dangerous phase," Tedros said. "Many people are understandably fed up with being at home. Countries are understandably eager to open up their societies and economies, but the virus is still spreading fast. It is still deadly, and most people are still susceptible." As per the recent report, worldwide, the total confirmed cases of Covid-19 have reached over 8,975,000, with over 468,000 deaths and 4,448,000 recoveries.
Beijing returns to lockdown after a wholesale market outbreak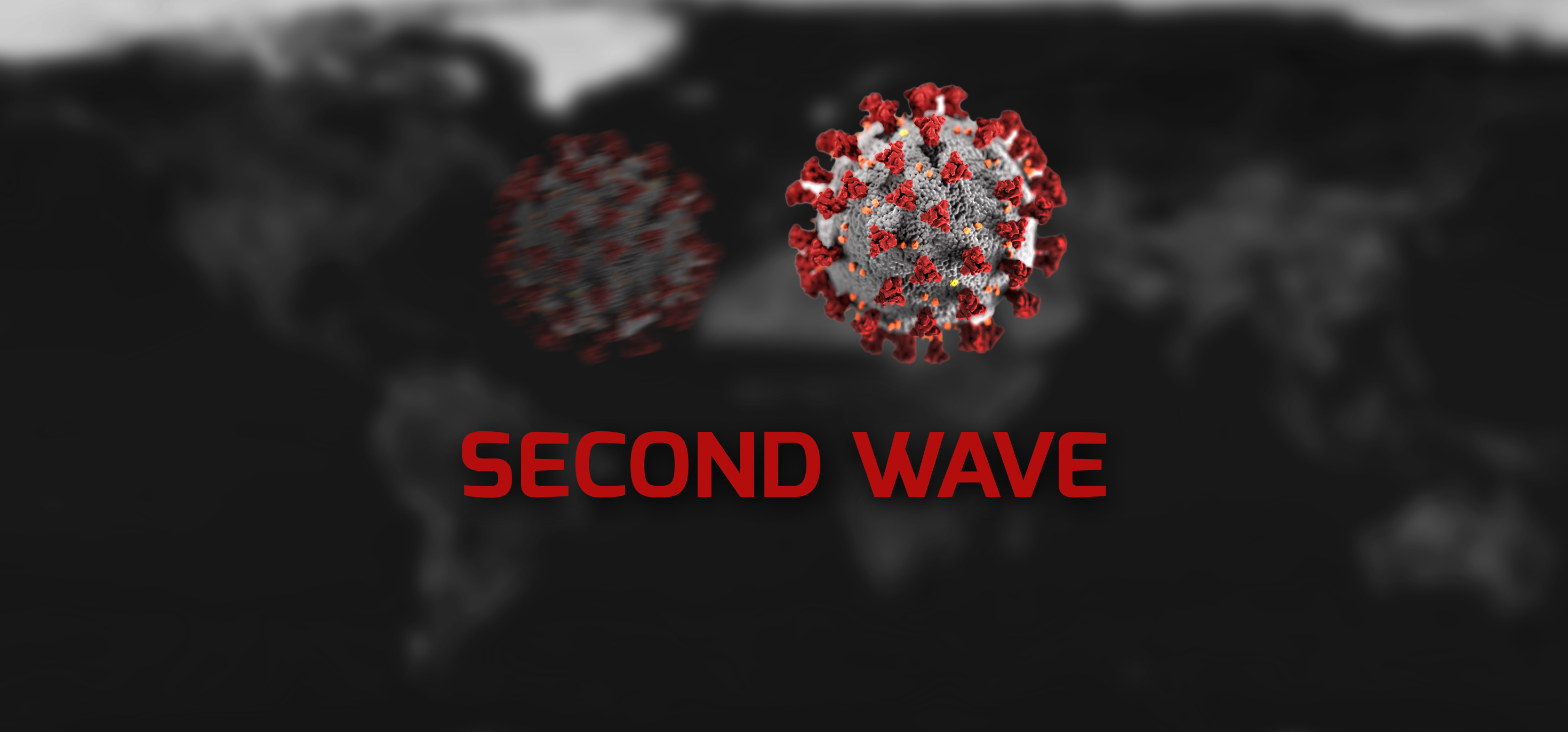 The capital of China, Beijing was the primary source of concern last week with new clusters of cases which prompted China to raise its emergency response, 1,200 flights have been cancelled and the shutdown of schools in the affected city. On Monday, Chinese authorities reported 25 new confirmed cases, with 22 of them in Beijing. Recently Beijing reintroduced district lockdowns and mass testing after a cluster of novel coronavirus cases were linked to the Xinfadi market, Beijing's largest wholesale food market and China's capital city already locked down 10 more residential communities. The WHO said it was informed of the outbreak by Chinese officials who were investigating its source and extent.
Other countries are experiencing the second wave of COVID–19 infections
Australia, Victoria has confirmed 16 new cases of coronavirus in the past 24 hours and the country already reintroduces restrictions as COVID-19 Cases Increase.

New Zealand reported two new Covid-19 cases on Monday, bringing the total active cases in the country to nine.

South Korea has the biggest daily rise in 3 weeks on Saturday and on Monday the country added 17 new cases raise the country's total to 12,438, with 280 deaths.

In Germany, the coronavirus reproduction rate has nearly tripled in just two days to reach 2.88, the number of infections increased by 537 within one day to a total of 190,359.

Italy reported 224 new cases and 24 deaths on Sunday, bringing the country's total death toll to 34,634.
Impacts of the second wave in global markets
Global stocks rally pauses as investors are once again worried that pandemic may be far from over.

Last week, the US dollar posted highest weekly gains in a month as it strengthens as investors have started seeking safe-haven assets amid worries of a second wave of coronavirus.

Crude oil prices have come under pressure over the past few days due to surge in the number of coronavirus cases in China, the world's biggest crude importer, along with a record spike in new infections in several US states exacerbated concerns over crude demand.

Gold prices climbed to a more than 7.5-year high, the yellow metal has risen 15% so far this year.
Conclusion
Eyes are on Beijing, which has imposed new lockdowns, reclosed schools and banned flights again after the emergence of new clusters linked to markets. China's National Health Commission recently said an increase of coronavirus cases in Beijing and other provinces may threaten the outlook of the second world's largest economy. The next coming weeks would be critical in determining whether these countries would have to battle another wave of coronavirus cases. If the Covid-19 cases increase further will may lead to second lockdown and duration of closed national borders.