The corona situation is getting worse day by day in the world. Lockdown continues in many countries across the globe. The virus has infected more than 2 million people leaving around 120,000 people dead. Currently, a lot of companies are involved in the development of a coronavirus vaccine. The pharmaceutical companies continue the race to be the first to license a COVID-19 vaccine and some of them have already made great progress, while others are at the very beginning of the race. Every company is using different technology platforms to create experimental vaccines.


Biotech stocks have been consistently profitable over the last few weeks as there is a hope the drug makers may be close to finding a treatment for a coronavirus. According to WHO, there are 70 vaccines under development at the moment.


Here are the 6 important Biotech stocks that we think the investors should watch now. We expect huge volatility in these stocks as investors will continue to speculate as to whether these companies will, as for the vaccine, come out on top.


Gilead Sciences Inc. (NASDAQ: GILD) – Gilead's remdesivir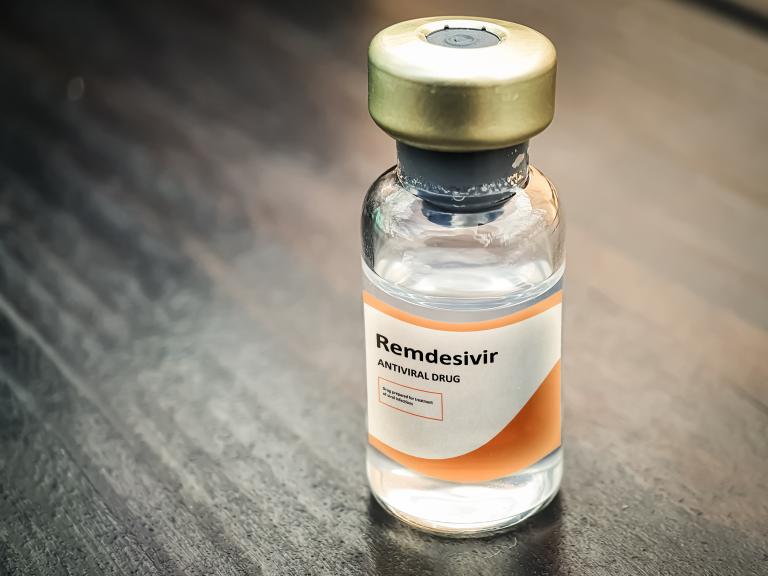 Gilead's shares surged last week after a report showing early data suggested that coronavirus patients are responding to its remdesivir. Remdesivir has shown a promise in treating SARS and MERS, which are also caused by coronaviruses. According to science and medical news website STAT suggesting that Gilead's remdesivir may be effective in treating patients hospitalized with severe cases of COVID-19. Gilead has already been ramping up the production of remdesivir. The data released by the company earlier this month indicated that it had targeted 1.5 million individual dosages of the IV-drug that could treat more than 140,000 patients.


Gilead's stock climbed 12% higher on Friday, April 18 to $85.79 after an encouraging report from STAT. The stock closed Friday at $83.85.


Johnson & Johnson, Inc. (NYSE: JNJ)


J&J shares trade higher in the last few weeks after the recent reports that the company is expected to enter human trials by September. The investors are very much confident that the healthcare giant is moving quickly to reach the result. Johnson & Johnson says it aims to have more than half a billion coronavirus vaccines ready early next year. The pharmaceutical giant will have 600 million to 800 million vaccines available in early 2021.


The lab developed a vaccine in collaboration with Janssen Pharmaceutical Cos., the drug-making arm of Johnson & Johnson. It plans to launch clinical trials in the fall as part of a joint $1 billion collaboration agreement announced by the U.S. government and Johnson & Johnson on March 30. J&J also plans to set up a new manufacturing facility in the US to supplement the company's plant in the Netherlands that can produce up to 300 million doses.


Last Tuesday, April 14, Johnson & Johnson shares climbed 4.5% after reporting a stronger profit for the first three months of the year than Wall Street expected.


GlaxoSmithKline plc. (LON: GSK) and Sanofi (EPA: SAN)


Pharmaceutical giants Sanofi and GlaxoSmithKline (GSK) joined hands to speed up and develop an adjuvanted vaccine for a COVID-19 disease. Sanofi will contribute its S-protein COVID-19 antigen, which is based on recombinant DNA technology while GSK will contribute its proven pandemic adjuvant technology.


The vaccine is expected to enter clinical trials in the second half of 2020. If successful, it would be available in the second half of 2021, the two companies said in a statement. Shares of Sanofi and GlaxoSmithKline rose 3.6% and 3.7%, respectively, following the announcement.


Pfizer, Inc. (NYSE: PFE)


Pfizer (NYSE: PFE) shares ended higher last week after the company announced that it identified a lead drug to treat COVID-19. Pfizer announced in March that it's teaming up with BioNTech on the development of the mRNA vaccine for immunizing against the novel coronavirus. Following this March 17 announcement, BioNTech (NASDAQ: BNTX) stock soared 66.5%, while Pfizer surged 6.6%. As per the recent update, they're pushing up their schedule with BioNTech and possibly starting human trials in August.


Moderna, Inc. (NASDAQ: MRNA)


Shares of Moderna Inc. (NASDAQ: MRNA) rose 15% last Thursday after they received $483 million funding to speed up the development of a coronavirus vaccine. MRNA shares hiked 15% and the stock hit an all-time intraday high of $49. A few of you already know, Moderna became the first drugmaker with an experimental COVID-19 vaccine to begin clinical testing in humans in the U.S.


Moderna began Phase 1 human trials of its potential vaccine on March 16 in the Seattle area. They partnered with NIH (the National Institutes of Health) for the development of its COVID-19 vaccine; Moderna recently completed enrollment in Phase 2 study for the vaccine. It hopes to report interim results from the study in the third quarter of 2020.


Inovio Pharmaceuticals (NASDAQ: INO)


Inovio Pharmaceuticals (NASDAQ: INO) shares have surged 109% since the beginning of the year due to optimism about the company's work on a vaccine for COVID-19, the illness caused by the novel coronavirus. The company partnered with the Beijing Advaccine Biotechnology Company to develop its COVID-19 vaccine, INO-4800, which is now being tested on humans.


According to a press release from INO, the company just received $6.9 million in funding to work with the Korea National Institute of Health for Phase 1 and Phase 2 trials of its COVID-19 vaccine.



Conclusion

"Medical companies worldwide are tirelessly working to develop vaccines and treatment for COVID-19. We expect a further upside strength in the biotech and pharmaceutical sectors during this crisis. But as we know, these experimental drugs are in the early stages and there is no guarantee that these drugs will achieve the FDA approval. The good news is that a number of biotech firms have already received the support of government funding."



Open a CFD account with us today! Everything can be done online
https://gulfbrokers.com/registration/
. Once you open an account with us you can start to invest and trade in biotech stocks. You can go long or short on the price movements of these shares instead of taking ownership of any underlying assets.

Trading is risky and your entire investment may be at risk. Please ensure that you fully understand the risks involved.