Apple (NASDAQ: AAPL) has been one of the hottest stocks in the market, more than doubling in the past year. Much of the enthusiasm about the Apple stock outlook comes from the potential for a mass wave of 5G device upgrades in the next couple of years. For a long time, Apple earnings and sales growth was massive, especially for such a large company. Investors generally should look for stocks that enjoy at least 25% earnings and sales growth on a quarterly and annual basis. Here are 5 reasons why it belongs in every investor's portfolio.
1.Strong Quarterly results
"We are thrilled to report Apple's highest quarterly revenue ever, fueled by strong demand for our iPhone 11 and iPhone 11 Pro models, and all-time records for Services and Wearable's," said Tim Cook, Apple's CEO.
The company delivered the fiscal first quarter 2020 results on January end. The company posted earnings of $4.99 per share and revenue of $91.8 billion. Both beat analyst expectations, which were $4.54 EPS and revenue of around $88.43 billion.
2.Consistent Growth
Apple has solid, stable earnings that are consistently increasing. Apple's EPS growth rate is 10.7%. The company's EPS has only declined three times in the last seven years, most recently a year ago. Apple is on track to reach a goal to double its 2016 services revenue to $48.7 billion by the end of fiscal 2020. For achieving this goal they focus on selling high-margin subscriptions to its user base. Many investors envision an increasingly rosy future for its earnings, a trend reflected in its soaring earnings multiple.
3.Rebounding iPhone Demand
iPhone remains Apple's largest revenue contributor; this crucial business has improved from better performance in last year's holiday period. Apple generated $56 billion in revenue from the iPhone in the fiscal first quarter, up 8% from a year earlier. That was a lot better than the 2018 holiday period when sales of the handset dropped about 15%. In September 2019 the iPhone 11, iPhone 11 Pro and iPhone 11 Pro Max launched with superior cameras, matching or exceeding the photo quality of flagship Android smartphones in 2019.
4.Upgraded features
It continues to expand into a wide array of new arenas. Adding to existing services Apple last year launched an ambitious video streaming service, along with its credit card, a subscription news app, and a videogame service. Apple has also increased the emphasis on its AppleCare, its extended warranty program. For example, the iPhone's "settings" now includes reminders encouraging people to buy or renew their AppleCare plans. According to sources, Apple is reportedly planning to release a new accessory that would communicate with your iPhone to help you find lost belongings.
5.Upcoming launches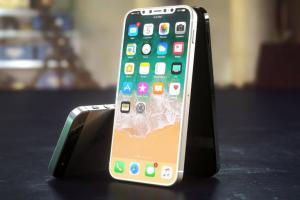 This is not the first time rumors of an entry-level iPhone have surfaced. According to sources the iPhone SE 2 has already entered production and they targeting a March release date too. The iPhone SE 2, also known as the iPhone 9, is meant to fill a gap in Apple's iPhone lineup for a budget handset. Apple is apparently estimating to sell over 30 million units this year. This figure would easily outstrip most smartphone sales. iPhones aside, Apple is also planning to refresh its MacBook Pro and MacBook Air lineups.